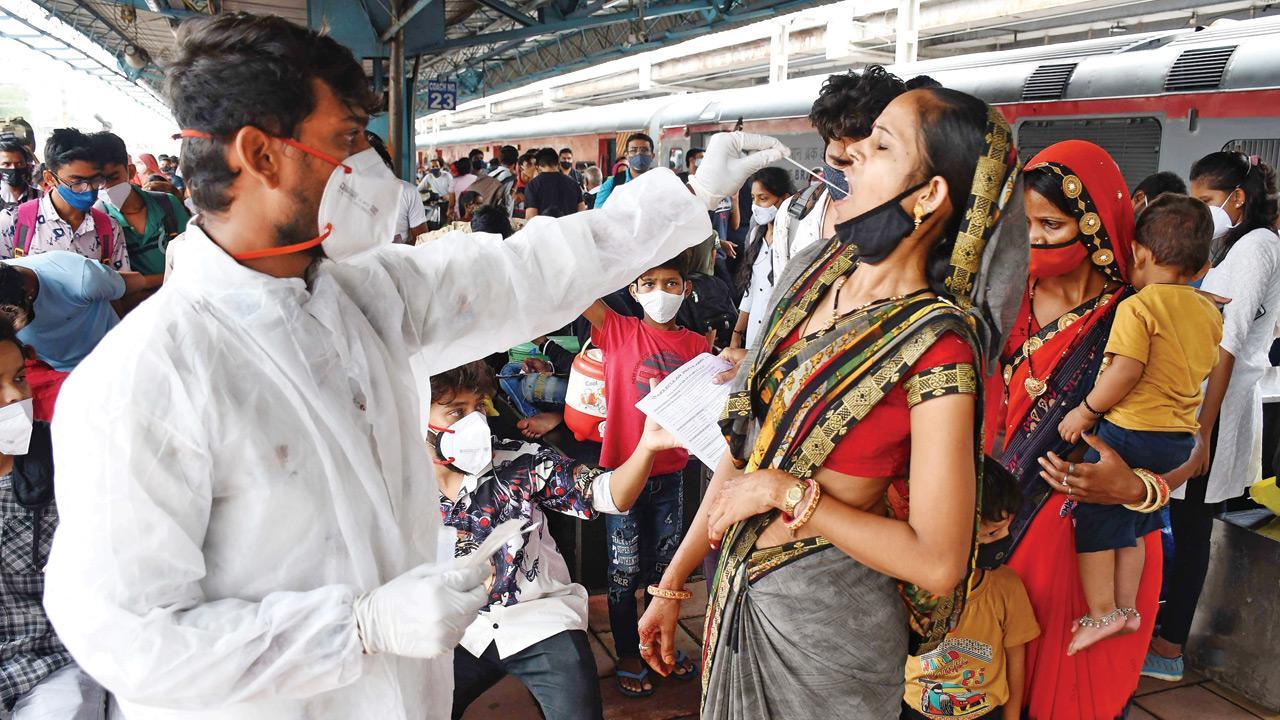 According to the bulletin, both the patients who succumbed to the infection were women above 60 years with comorbidities
Mumbai on Tuesday reported 1,724 fresh Covid-19 cases, a rise of over 600 compared to Monday, and two fatalities due to the infection, the civic bulletin said.
With this, Mumbai's tally of infections climbed to 10,83,589 and the Covid-19 death toll to 19,575, it said.
Tuesday is the eighth consecutive day when Mumbai reported Covid-19 cases in four digits. The positivity rate stands at 15.65 per cent as of Tuesday.