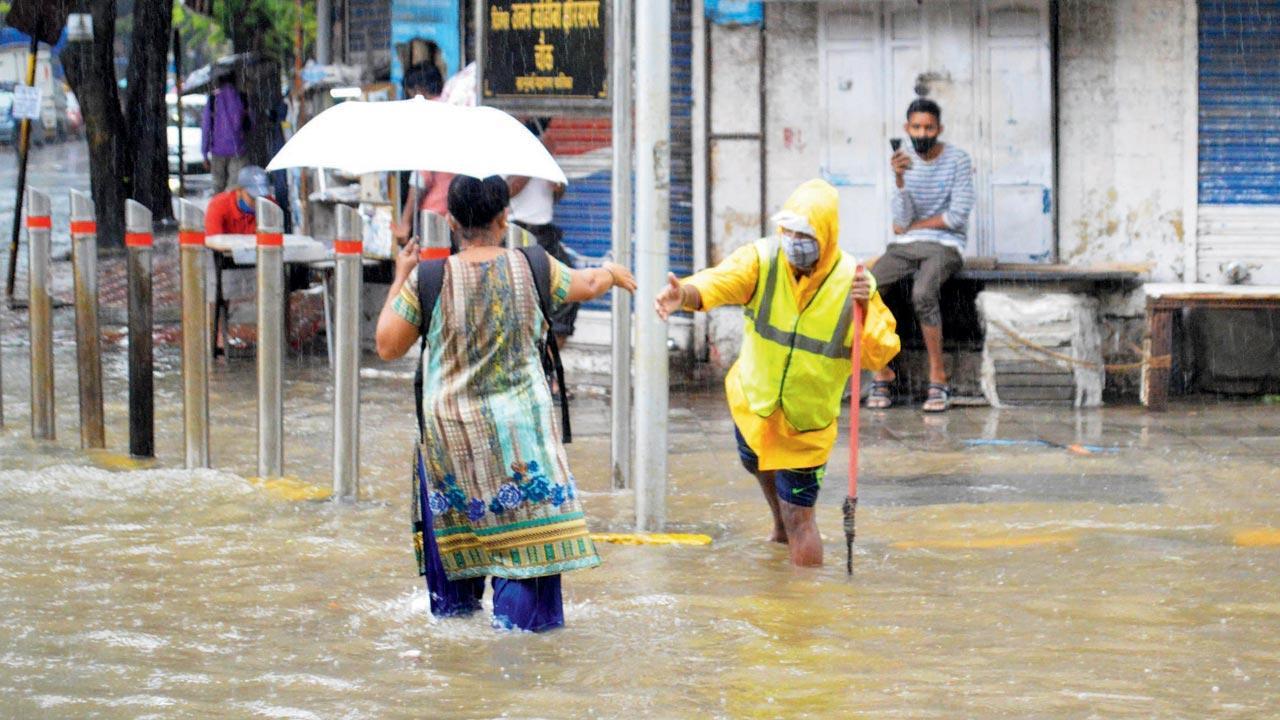 Starting this monsoon, Mumbaikars will get local flood warnings if there is heavy rainfall. While this piece of information may delight citizens, there is a catch. At this stage, BMC's flood warning system has an error margin of 35 per cent. Civic officials said they are yet to gather all the data needed to make accurate predictions but have decided to roll out the warning system.
The flood warning system was launched in June 2020 but was kept limited to the disaster management department of the BMC. This year, the BMC has planned to integrate the system with its monsoon app, which gives rain updates of 60 city locations every 15 minutes. Officials said the app, MCGM Disaster Management, will be launched before June—it might also get a new name. It will also have information on rainfall data from automatic weather stations, time and height of high tides.
The flood warning system will be able to relay alerts about possible flood-prone spots between 6 and 72 hours in advance. The system will provide information on likely water depths, location-wise problem areas across all 24 wards.
"The forecast is based on weather data and models as well as ground-level data like topography, contour mapping, depth of stormwater drains/rivers. The contour mapping was done in 2007 and it needs to be updated now. There are several missing links even in other data. That's why the forecast cannot be accurate," said a BMC official.
In a dynamic city like Mumbai, the official added, no data can be 100 per cent accurate. "So we have decided to give a flood warning system from the coming season with a disclaimer of 35 per cent error."
The National Centre for Coastal Research in Chennai has built the system using data from the Indian Meteorology Department (IMD), National Centre for Medium Range Weather Forecasting and the Indian Institute of Tropical Meteorology. The system also uses figures from a network of automatic rain gauges and a host of thematic datasets provided by BMC.
2020
When the system was launched for disaster management dept