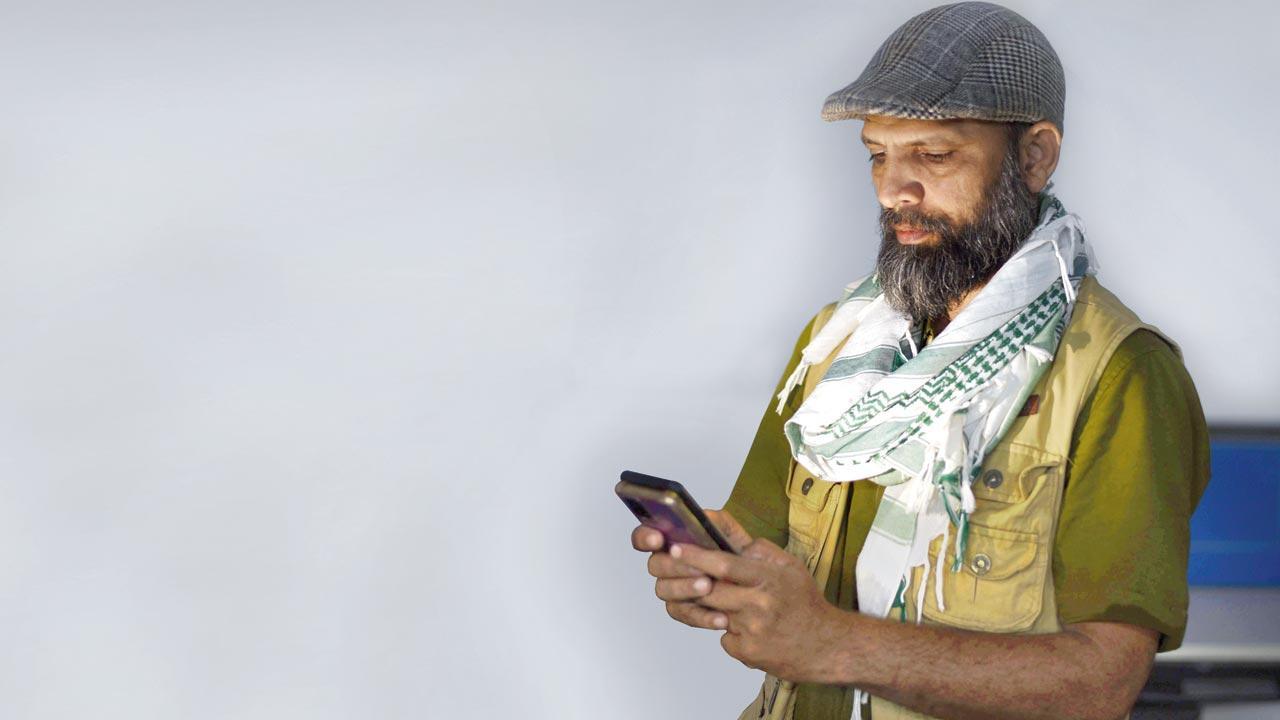 As people struggled to make ends meet during the COVID pandemic, an army of loan wolves emerged under the garb of mobile apps. Their USP: instant loan. But it's the beginning of hell for their borrowers, who are subjected to harassment in countless ways by recovery agents, even after the loan is repaid. In the first of its five-part series, mid-day brings to fore the arm-twisting tactics employed by these apps in brazen defiance of the law.
This newspaper has consistently highlighted the dangers of the game of loans that has pushed many to even take their lives, while several have slipped into depression just for borrowing a few thousand rupees.
Screenshots of some of the instant loan apps
mid-day's Samiullah Khan decided to take the fraudsters head-on. On May 17, he applied for loans from four apps that can be easily downloaded from Google Play Store—Alexandria, PaPa Money, Wallaby and LemonCash.
Fully aware that working his way out through the murky underbelly of this world of loan wolves won't be easy, Sami took the help of a cyber expert. He did a factory reset of his phone to erase all data and created, got a less frequently used SIM card and created a contact list by feeding 300 dummy mobile numbers. He gave the contact numbers of his colleagues as references.
Wallaby agents sent this combination photo saying they will superimpose mid-day reporter's name and circulate it among his contact
How we took loans
After uploading a few documents like Aadhaar and PAN, Alexandria disbursed R3,850, while PaPa Money lent R1,740. All the intrusive apps demanded full access to his mobile phone, including camera, location, and storage. If access was denied to anything at any stage, the app prompted that the loan application would remain incomplete and the money won't be disbursed. The loan application also sought details like bank details, educational qualifications, employment info, and monthly incomes of the applicant and his family members. One is required to mention if the applicant lives in a rented home or self-owned property. The app opens the camera and prompts the applicant to show his face at a certain angle for a few seconds.
The other two apps—Wallaby and LemonCash— didn't disburse anything. But their recovery agents also started calling up this reporter, threatening to defame him among his friends and family members with morphed photos and videos. Sami's loan story had just unfolded.
Such apps capitalised on the misery of people during the pandemic
PaPa Money
Before seeking any details, the app sets the credit of the borrower to a tempting R50,000 with a repaying period ranging between 91 and 180 days. But after documentation, it credited a mere R1,740 in this reporter's account. The app wants the loan to be repaid with GST, processing fee and interest, raising the amount to be repaid to R3,021 within 7 days. Then the harassment begins which mostly happens through VoIP and WhatsApp calls. A lot of voice messages are sent through WhatsApp.
Alexandria
Here the credit limit of the borrower is preset at Rs 15,000 with a repaying tenure similar to other apps. The loan sharks disbursed Rs 3,850 and demanded Rs 7,000 to be repaid in a week's time. Recovery agents begin harassing borrowers from the fifth day. The recovery agents always insist on transactions through UPI and they keep changing the UPI ids. Bullying the misusing a borrower's contact list is their standard practice. While Wallaby and LemoncCash didn't release any money even after fulfilling their documentation requirement, their agents have been calling this correspondent for repayment. Their accent suggests that the calls came from people who speak south Indian languages.
A screenshot from one of the instant loan apps
Wallaby
This app provider kept the application 'under review' for three days, then unleashed its 'loan warriors'. "Your loan is due and needs to be repaid immediately! We have all your information, your loan has expired and we are telling you to repay immediately! Lest we keep bothering you and your family, thank you for your cooperation!," said one pre-recorded message.

Later, they sent a few disturbing pictures with a message saying: "[mid-day reporter's name] was found to have brutally hunted and blasphemed the gods this afternoon. He is now under control and will be beaten to death with sticks, and his family will also be implicated [sic]." Wallaby's recovery agents keep sending messages saying: "I will keep sending photos to your address book until you pay the debt. Check the program yourself, don`t quibble, you know your loan best, it has expired, pay it immediately!!"
LemonCash
Like Wallaby, here too, the borrower's application is kept under review for three days. On the fourth day, without disbursing a single penny, the status reflects "due" with "expiry" and repayment dates. In LemonCash, borrowers get pre-recorded computerised calls to repay the amount that they were never disbursed.
Apps mid-day downloaded Alexandria, PaPa Money, Wallaby and LemonCash
How the racket works
.  To tempt the borrower, the apps show a pre-set credit limit. It was Rs 50,000 in case of PaPa Money
.  The apps seek copies of PAN, Aadhaar, employer's details, info on family's income; they take full access of borrower's phone
.  A small amount (less than Rs 5,000) is disbursed, borrower is told to pay 50&#37-100&#37 more on various pretexts within 7 days
.  Recovery agents start calling from the 5th day
.  They start sending messages and morphed videos to those on the borrower's contact list and start making threats of violence
.  mid-day's reporter was asked to pay up by two apps that never disbursed any money
'Go to banks for loans'
"The victims should report to the police as soon as their harassment starts by the team of mobile lending apps. This kind of crime can be detected as at least offenders behind the scene can be caught unlike in the case of online banking frauds," said Vishal Saxena, advocate, Supreme Court. "People should approach banks to take loans and should avoid going to mobile lending apps until and unless RBI comes with strict guidelines regarding these apps."
04
No. of loan apps mid-day used