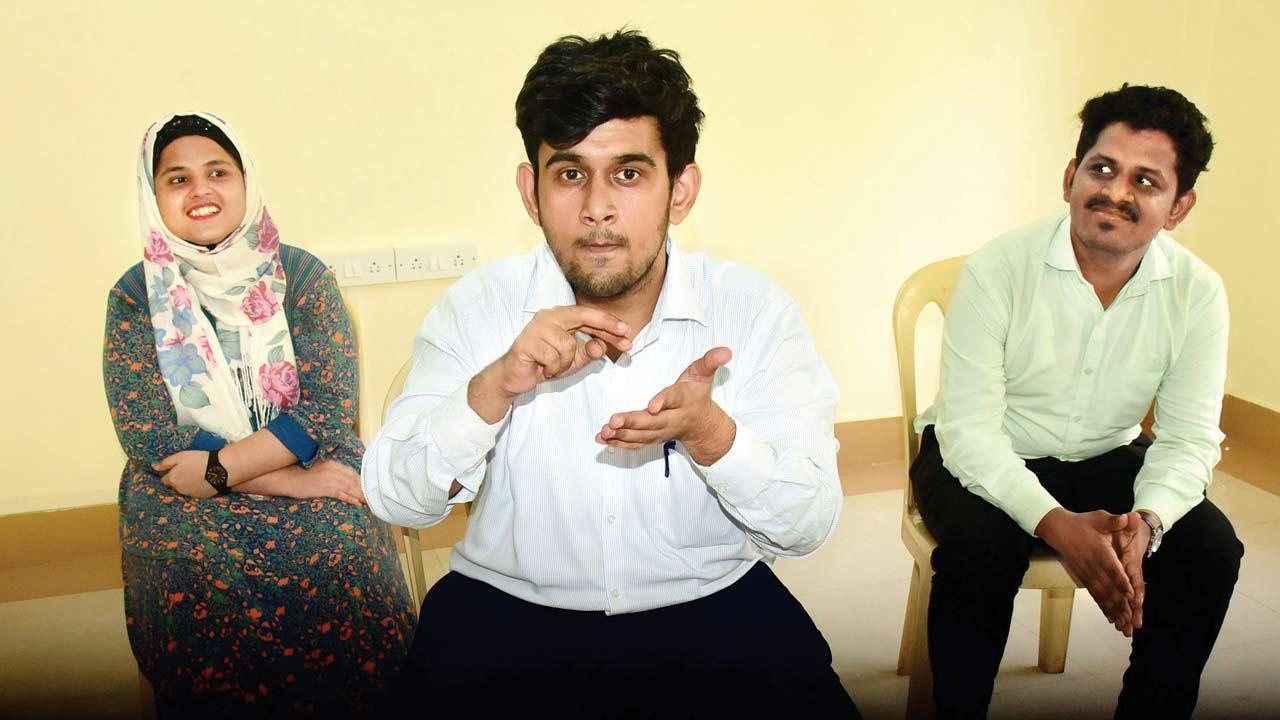 In 2016, eight corporate professionals set out on a mission to help hearing-impaired students, who did not have access to higher education, get degrees. Six years later, in 2022, their efforts bore fruit when their first batch of students sat for their third year exams. The 27 students—and their trainers—are now awaiting results. At a time when terms such as "inclusive education" are gaining steam, India's lack of effective support systems and sign language educators has deprived many students with hearing and speech impairment of educational opportunities. TEACH (Training and Educational Centre for Hearing Impaired) is a Mumbai-based charitable trust that works to ensure higher education for such students.
Maharashtra has a sizable population of eight lakh hearing-impaired people, but it doesn't have a single junior or degree college for them. There are only three government-run schools for them—in Akola, Aurangabad, and Raigad, which collectively educate just over 150 students.
Founders Aman Sharma and Deepesh Nair first noticed this gap while volunteering at special schools in Mumbai. "There are colleges for the blind, and Braille is well developed. Braille books are widely available, so there is little chance of them dropping out of studies. There have been little or no efforts made to cater to the educational needs of hearing-impaired students," says Sharma.
Students at the TEACH institute in Sion. Pics/Atul Kamble
The duo was perplexed how India's financial capital could lack the infrastructure to fill this gap. They quit their jobs at multinational corporations to fix this. Three others, including Bonny Kuruvilla, Sonali Kaveri and Meena Jagtiani joined the mission later as the core team members. In 2016, the duo rented out one classroom at Mumbai University's Kalina campus, where they accommodated 23 students then. TEACH now operates from leased premises in Sion West. The number of students with TEACH has increased to 143 over the years. The team expects it will further increase to 180 by July.
Aamir Lulia and his parents always believed that, due to a lack of higher education opportunities, their son's only career choices were as a cleaner or housekeeping staff in a mall or school. Just the thought of this broke their heart. When Sharma volunteered to teach in Lulia's school in 2015, the latter asked his parents to wait and have faith.
"In special schools, a student is not exposed to mainstream education," explains Sharma. "The system focuses on traditional vocation courses. Lulia, like 26 of his classmates, is currently looking for work. "My future was uncertain six years ago," says the 23-year-old. "I've come so far." TEACH and its team has come a long way in six years. Of the 27 who gave their university exams, seven have already got jobs. Mariya Khan, who is awaiting results, is the daughter of a food cart owner. She now hopes to become a chef. "Since I joined TEACH, I have become more independent," says the 25-year-old. "I want to start my own restaurant; something I wouldn't have dreamt of earlier."
Teaching special-needs students needs various resources and double the effort. "Especially when people around them have a limiting mindset of what the students can do," continues Sharma. "We teach basic English, Maths, Computers, and a behavioural course to help them cope with frustration, low self-esteem, and communication difficulties. Many of these students were from vernacular mediums, so we had to start from scratch." "Initially," says Pankaj Chheda, 24, "it was very difficult to catch up with what was being taught. Despite going to school, we didn't learn much. Now, I feel confident. I love Accounts and plan to take up a government job."