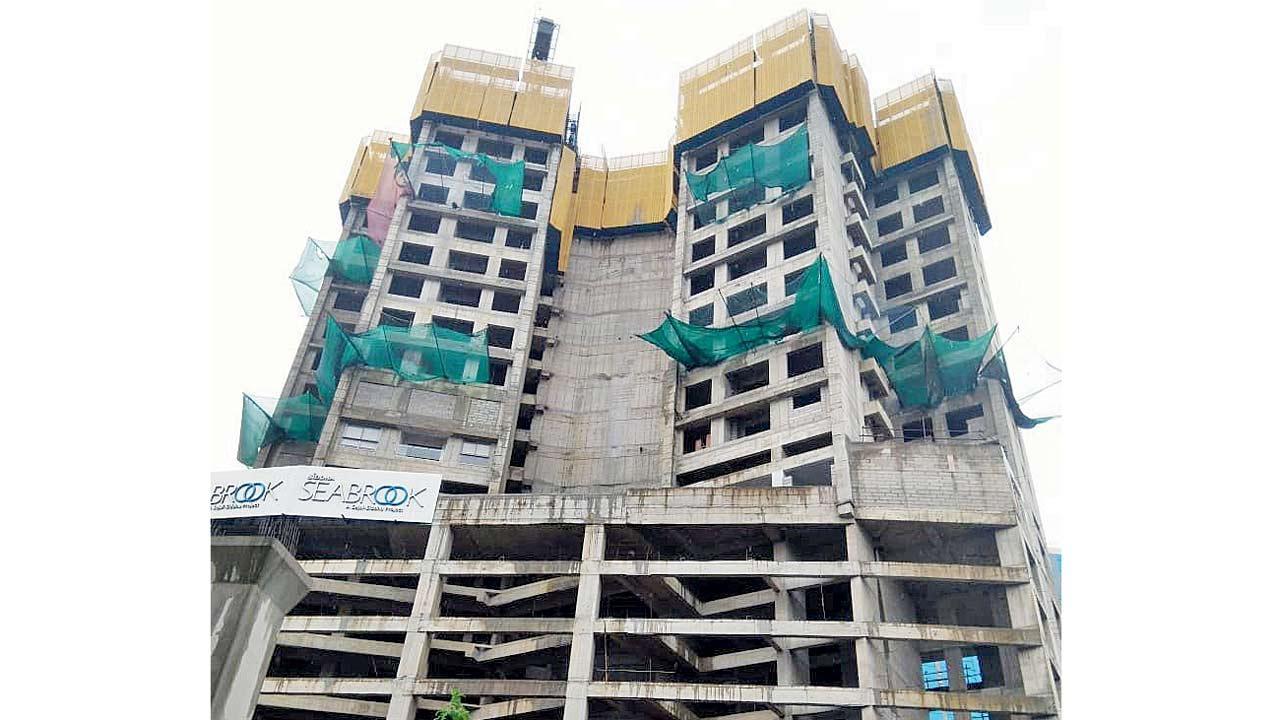 A regular cyclist, 36-year-old Mithil Pradip Gandhi was riding at Kandivli West on Tuesday evening when a stone from a construction site fell on his head, seriously injuring him. After surgery and spending two days in the ICU, fortunately the businessman from Kandivli is out of danger. The Kandivli police have booked the construction site contractor and developer for negligence. No arrests have been made so far.
According to the police, Gandhi cycles every evening from 6 pm to 7.30 pm in Kandivli. On Tuesday after 7.30 pm when he was returning home, the stone fell on his head from the Siddha Seabrook construction site at New Link Road. Locals rushed him to Zenith Hospital at Malad and later he was shifted to Andheri`s Kokilaben Hospital.
Speaking to mid-day, Gandhi`s wife Roshni said, "My husband was kept in the ICU for 2 days and doctors also performed surgery on him. Currently he is in the general ward. Doctors advised him to rest for at least 10 days due to serious injuries." She lodged a complaint at the Kandivli police station.
An officer from Kandivli police station said, "We have registered a case against Siddha Seabrook's contractor and the developer. They didn't have any safety measures for road side safety like nets. Due to this the stone fell on Gandhi."
mid-day contacted Siddha Seabrook project partner Amrut Gada who claimed he was unaware of the incident. He said, "I am out of India and will return to Mumbai
on Saturday."