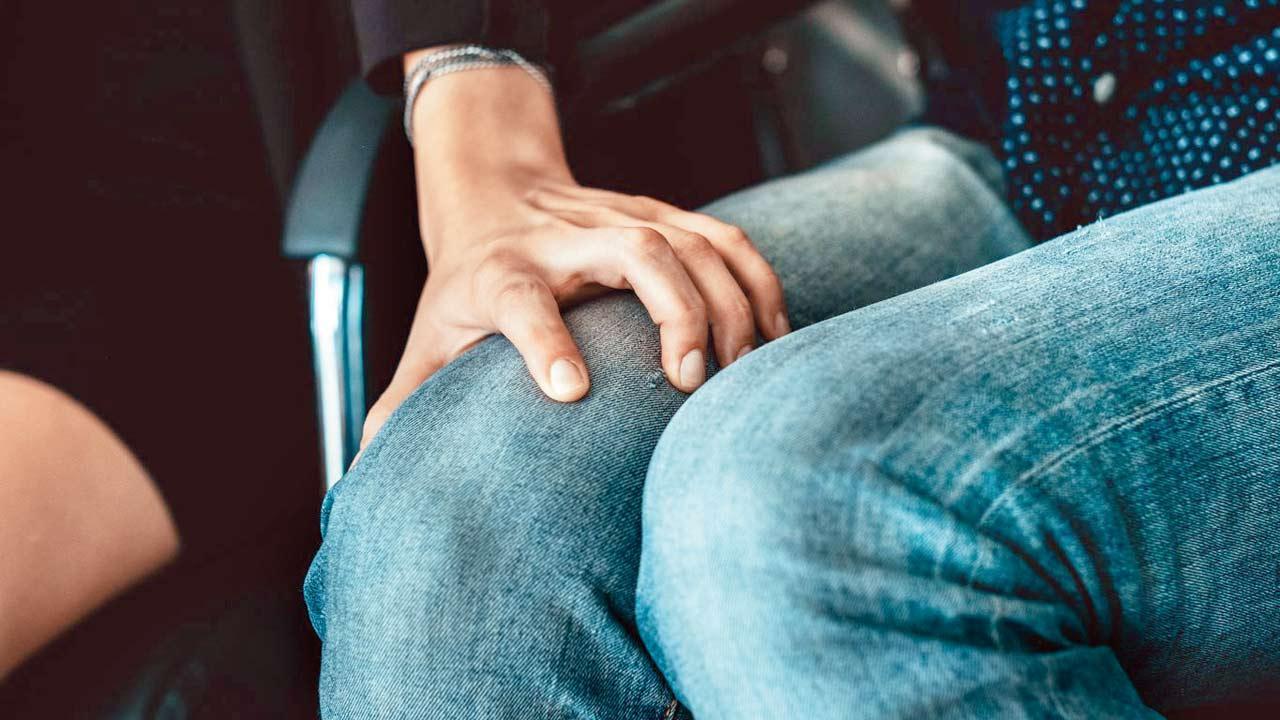 A senior employee working in the Prabhadevi office of Motilal Oswal Financial Services has filed a complaint against the company saying she was suspended for 14 days for allegedly making a male colleague "sexually uncomfortable". The police have recorded her statement though an FIR is yet to be registered, said sources. The company said the suspension was the fallout of "complaints".
The 37-year-old employee, Sweta NM, is an associate vice president – digital marketing. She first approached the Mumbai Police Commissioner Sanjay Pandey on social media after which an officer from the police control room advised her to visit Dadar police station to record her statement on Wednesday. Sweta, who joined the company in March, offered to be identified by this newspaper.
Sources in the police department said a few senior executives of the company were called in by the Dadar police and cops also visited their Prabhadevi office to complete their primary investigation. "The Chief HR Officer & Board Member Sudhir Dhar unlawfully placed me on a forced suspension on May 6 for 14 days. I was informed that I have made a fellow Assistant Operations Manager feel sexually uncomfortable by sending him sexually explicit content on WhatsApp. And that he has raised a complaint against me. But his complaint was never shown to me," she said.
"The meeting lasted for around one-and-a-half hours, but Dhar did not show me any such complaint made by the colleague. I was asked to resign else I was told I would be terminated. But he did tell me to write a detailed mail explaining my version to prove my innocence, I did write a mail to Dhar on the same day," she said. "The colleague has been more than happy welcoming, accepting, applauding, encouraging, supportive of me discussing my crush with him, for a month now. I have never ever discussed anything sexual with him. Yes, I did talk about a kiss, but that was directed for my crush, it was not directed at him at all," said the women employee.
"And this was only because I did receive acceptance from the colleague for these conversations. Else, I would not have done it. We have had these discussions in the past as well, with his full consent each time," she said. "I am told that once the investigation is done, I will be resuming my job, I will be paid at the end of the month, for the entire month, if I am found not guilty. And that colleague will have to face the consequences if his allegations are proven to be false," she said.
"I have mentioned everything in the mail to Dhar and other senior executives. But immediately after the mail, Dhar replied to me saying that 'as discussed during our meeting based on the complaint received you are suspended from the work from today for 14 days wef from May 6, 2022'. But the letter did not mention the reason of my suspension," she alleged. "I was asked to cooperate in the investigation but how? My version was never recorded. There was never an investigation done. The company refuses to communicate with me. The suspension hasn't been lifted. No reasons have been specified even now," she added.
Sweta alleged that the colleague was always more than happy to discuss his sex life and his wife and his bedroom with her. "… rather he talked about the lack of sex during Navratri in the month of April 2022. But the same guy was made to write an email against me, by senior manager Ankit Jobanputra, claiming sexual discomfort experienced from me," she alleged.
"The company refuses to understand that they are driving me towards a total nervous breakdown, yet they continue to take cheap shots below the belt," she added. The employee said she has faced harassment and trauma every single day right from the very start. "I have written countless emails about my experiences but nothing happened so far." Sweta called her stint so far "seven weeks of an emotional gang rape on a daily basis by the management".
She added, "My family survives on my salary. If anything happens to me or my family, I hold the company responsible. Imagine the social sexual shame and bullying my family has been put through."
'Check CCTV footage'
The employee said the company has told the cops that she places her hand on other people's laps. "I sit among hundreds of employees on a floor where countless CCTV cameras are on surveillance and I do not sit in a private cabin. Suppose, even if I did, why no such email was sent to me nor did they file any police complaint against me? How is it that I am the only one willing to record everything on paper?"
Company version
"We wish to inform you that the said employee is on suspension based on the complaints received. She has been communicated this on email. The suspension notice does not mention about any sexual misconduct levelled against the employee. An independent investigation committee formation has been initiated. The matter is subjudice and the further decision will be taken on the basis of the committee's decision," said the company's spokesperson in an email.
Dhar said, "We have got written complaints from the senior employee saying about the misbehavior i.e. toxic behavior. I have given the copy of the complaint to the police station and the committee who will investigate. They will determine whether it is toxic in nature or not."
Inquiry on: Cops
Senior PI of Dadar police station Mahesh Mugutrao said, "Her statement has been recorded but no cognizable offence is revealed at present." "Her male colleague told us that she had sent her a few messages after which he felt a little uncomfortable and that's why he complained about it to the HR of the company, but no letter in writing was submitted to us," Mugutrao said.
The matter has been transferred to the Shivaji Park police station. The zonal DCP Pranay Ashok said, "At present, we can't say anything because we are enquiring into the allegations made by both the parties. One lady officer has been deployed to investigate."
"Whatever allegations she has made, it has to be seen in the context of what the entire situation is; and whether there is any proof regarding the same. We are recording the statements of everyone concerned. We will take legal opinion," DCP Ashok added.