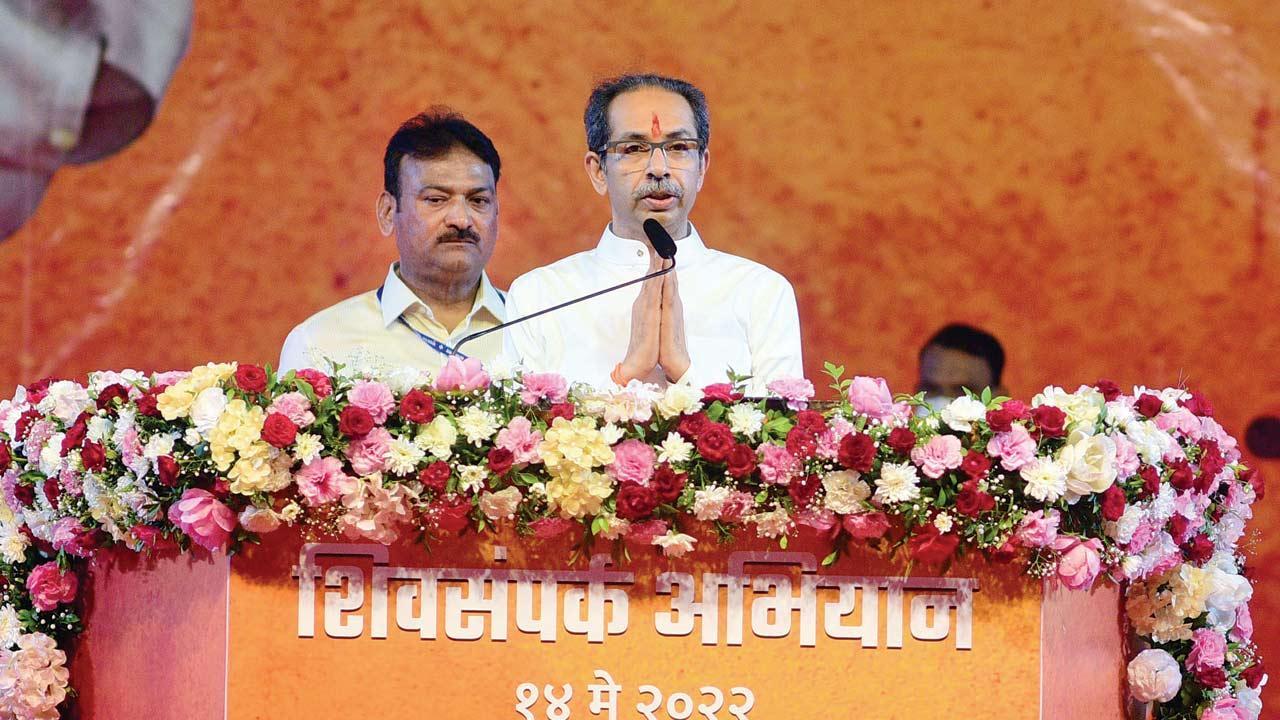 Chief Minister Uddhav Thackeray has stayed development work in the constituencies of Shiv Sena legislators because the funds were approved by the non-Sena ministers, overstepping the authority of the local elected representatives of the ruling partner.
Sena MLAs had complained to their boss that such acts were 'political infiltration' of their party segments and a breach of alliance dharma.
The plaints against Cong man
The issue came up at the Sena legislators' meeting with the CM early this week. A few days before this meeting, some 25 Sena MLAs had reported Congress leader and tribal development minister K C Padvi for approving funds for road works in their respective constituencies. The complaint said specific contractors and people affiliated with the Congress were awarded work contracts. The tribal development department has stalled these work orders till further directives. Sources said the Sena MLAs have issues with the NCP-controlled rural development and other departments as well.
Thackeray is learned to have given orders to find out similar work orders and bring them to his notice. Sena MLAs Ashish Jaiswal, Anil Babar, Chimanrao Patil and Prakash Abitkar have been entrusted with the job. Such grants are seen as 'political infiltration' because the credit for development work goes to the person other than the local MLA. Other ruling parties add these projects to their profile to woo voters.
We don't complain: DCM
Responding to a query over this, deputy chief minister and NCP leader Ajit Pawar said his party MLAs too have similar complaints but they have been told to take it in their stride as it is a tripartite government. "The MLAs of other parties talk outside, hence it makes news. Our MLAs also have similar issues but we don't talk about it," he said. "For example, my segment Baramati too has received funds on the recommendation of other party leaders. We need to correct that."
According to Pawar, the MVA had an understanding that the funds, other than the fixed MLA local areas development fund, should not be allocated without consulting the sitting MLA. "Work should be done by taking the local MLA into confidence, but I learn that there are complaints…" Pawar said the parties should spend funds on the constituencies where they have lost elections. "There are 133 such constituencies where they can grow their respective parties. There will be no complaints if it happens." Pawar said he would discuss the matter with the CM.
25
No. of Sena MLA who had raised the matter with CM