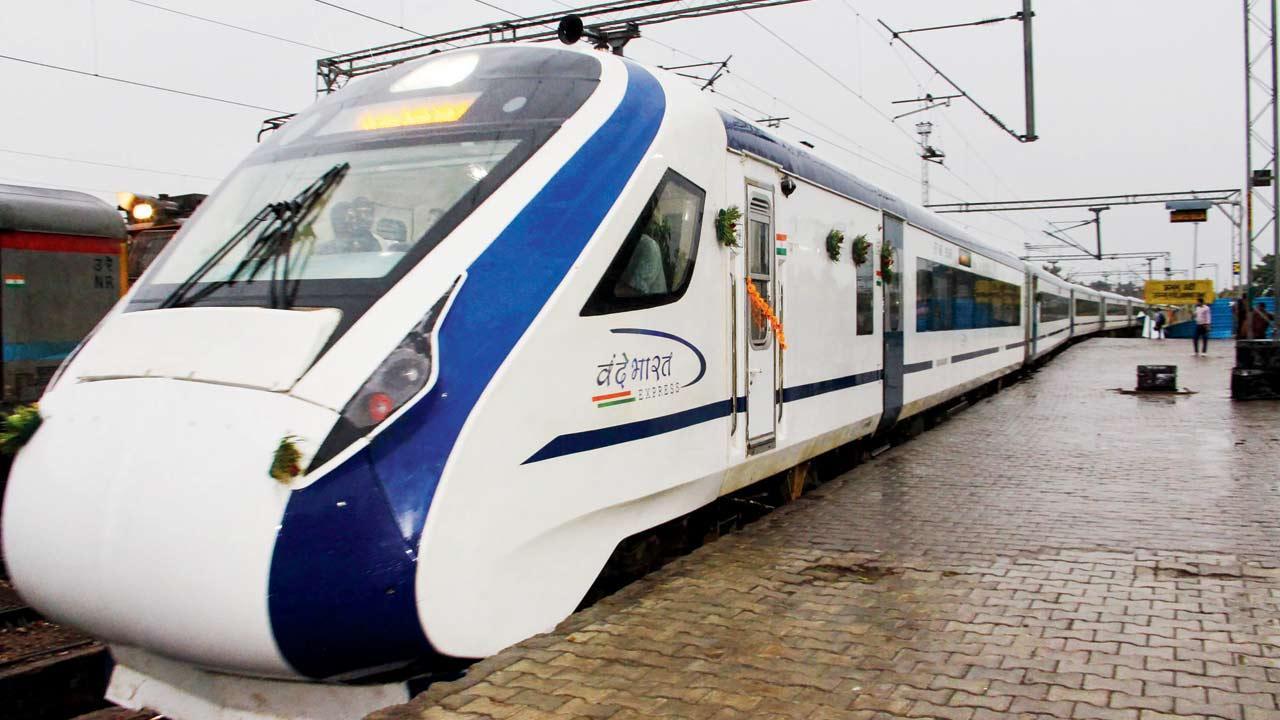 Mumbai's humble Wadi Bunder railway yard at Mazgaon could become the national template for India's futuristic train, Vande Bharat Express, as it has been identified as the probable maintenance centre. The Indian Railways (IR) has asked all zones to assess existing facilities and land at Wadi Bunder to see how an existing yard could be easily upgraded and developed into a hub for Vande Bharat Express, also known as Train 18.
According to an official note, the railway board officials have already visited the proposed locations at all zones. The Wadi Bunder Coaching Complex on Central Railway and Dankuni Complex on Eastern Railway have been primarily found suitable.
PM Narendra Modi waves during the launch of Vande Bharat Express, at New Delhi station, in 2019. Pic/AFP
Wadi Bunder on CR and Mumbai Central on Western Railway are among the shortlisted hubs in Mumbai, the note added. Though, Jogeshwari could be a better alternative to Mumbai Central, said an official. "All zonal railways are advised to examine these locations in detail and plan for development/upgradation for maintenance infrastructure of Vande Bharat trains at these locations," the note stated.
Train 18 is a next-generation semi high-speed intercity express, currently operated only on two prominent routes–one from New Delhi to Shri Mata Vaishno Devi Katra and the other from New Delhi to Varanasi. Indian Railways has been working on a plan to operate 75 Vande Bharat trains on prominent routes across the nation, by the end of this year. The manufacturing of coaches has started at the Integral Coach Factory in Chennai.
The train is capable of running at a maximum speed of 200 kmph (120 mph), but the tracks are not strong enough to support such a high speed. Hence it operates at a maximum speed of 130 kmph (81 mph). During trials, it achieved a record speed of 180 kmph (110 mph).
130 kmph
Max. operating speed of Vande Bharat Express