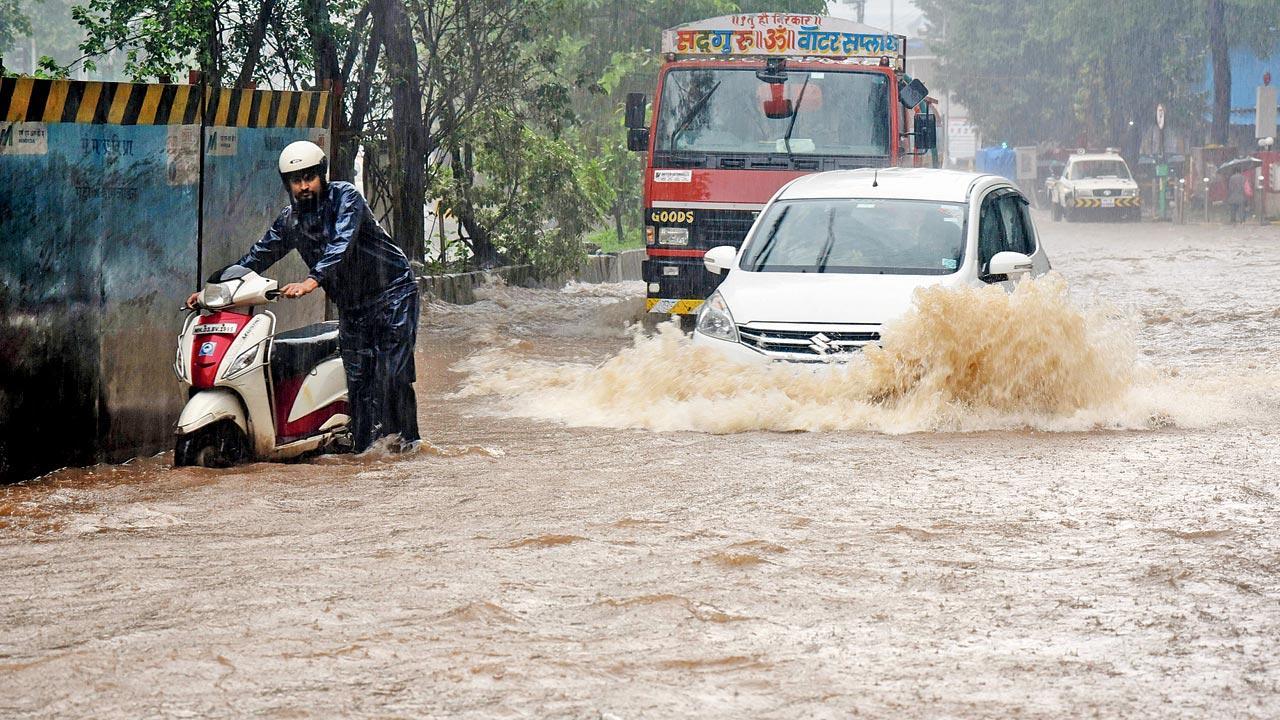 This monsoon the civic body plans to find exactly where the city stands in terms of waterlogging and has decided to install around 100 flood gauges with sensors at chronic spots. These flood gauges will be correlated with rainfall data from automatic weather stations, thus giving a better insight into rain and floodwater.
Currently, there is no mechanism to understand the level of water at spots, so the Brihanmumbai Municipal Corporation is preparing a plan to get real-time data of depth of floodwater. "We will install flood gauges at 100 locations this year on a pilot basis. They will send real-time height of water. We also asked for these to be connected with the rainfall data in that particular area, so we can correlate the issue," said P Velrasu, additional municipal commissioner.
"The data obtained from sensors and automatic weather stations will be used to generate location-specific dynamic alerts. It will also create long-term data of particular areas and help the civic body take necessary action to minimise the flood level in future," said an official from the BMC.
Monsoon is the most vital season for Mumbai which witnesses six to seven events of more than 150 mm of rainfall. Several low lying areas, some of which are even below the sea level, get waterlogged during heavy spells. Though the BMC has taken some measures to tackle the issue and claimed flood events have come down, locals say not much has changed.
Three years ago, the civic body identified 386 chronic flooding spots and had taken local level management projects to tackle the issue. Works have been completed to tackle 265 flooding spots, claimed BMC officials. Remedial works to tackle 53 flooding spots are expected to be completed before this monsoon. Of the remaining 68 spots, 11 are expected to be tackled after monsoon, while the works for 14 spots are in the planning stage. The remaining 43 spots fall under government or private properties.
Meanwhile, the stormwater drain department finalised contractors to install 380 pumps at the ward level at a cost of Rs 92.70 crore to tackle localised flooding.
The number of water pumps in the rainy season has been increasing due to rising demands from locals. The flood sensors will also help add
perspective while arranging pumps.
100
No. of flood gauges to be installed