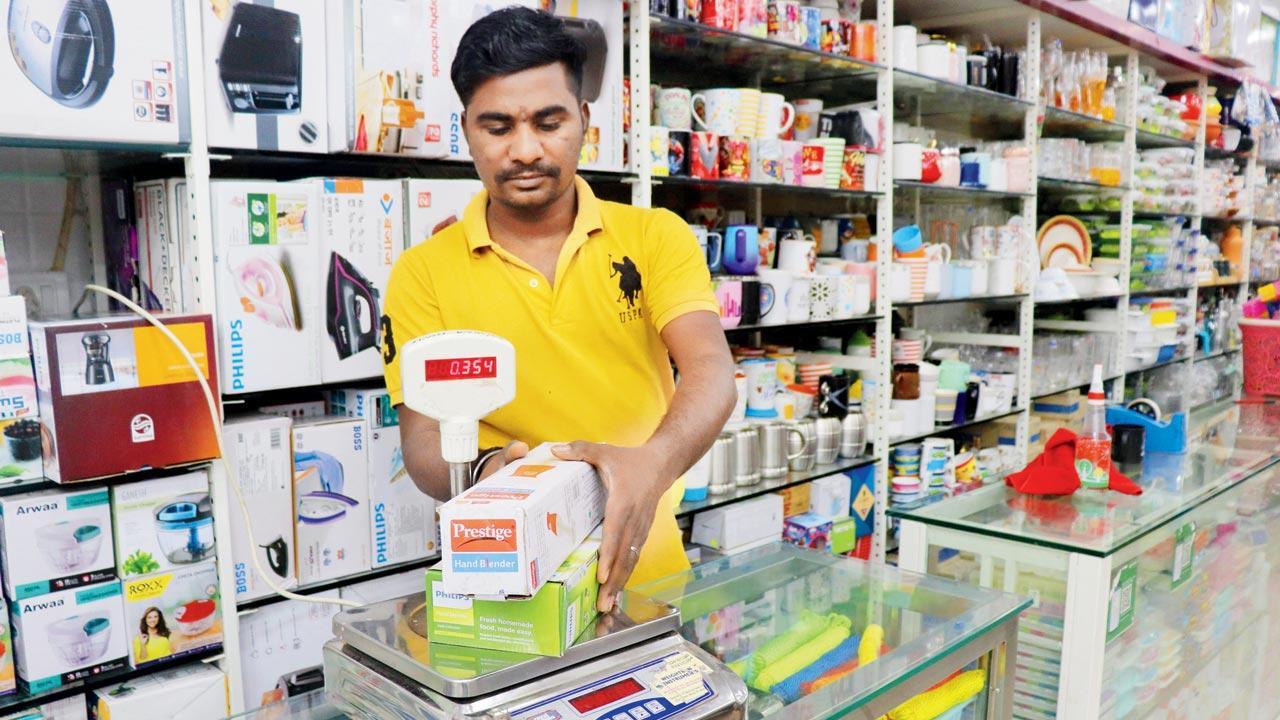 Amid the growing acceptance of electronic weighing scales among shopkeepers, the Legal Metrology department has made it mandatory for shops in the city to keep a few certified standard weights, used on a traditional balance, to help customers check the accuracy of the machines. A buyer can now place a certified weight on the electronic device to ensure that it has not been compromised.
There are over 60,000 electronic weighing machines registered with the department. Officials said these scales are favoured for being easy to handle and their accuracy, but they may also give room for tampering.
While customers often check the weight displayed on the machine screen and make payments accordingly, they have no way to ascertain if the figure is accurate.
Shop owners prefer electronic weighing scales as they are easy to handle than traditional ones
"Therefore, there is always a doubt in the mind of the customer," said an official from the Legal Metrology department. In the last financial year, the department registered 540 cases for use of faulty weights. Offenders can be fined between Rs 500 and Rs 2,000, they said.
"We have decided that all types of shops and wholesalers who are using electronic weighing machines should keep traditional weights equivalent to at least 10 per cent capacity of the electronic machine," said Shivaji Kakade, deputy controller of Legal Metrology, Mumbai division.
"If any customer has doubts they can ask the shopkeeper to put traditional weights on the machine. By this method, customers can easily check if the machine is correct or rigged," said Kakade. "We made this decision a few days ago. Our officials will inform the shopkeepers about this soon."
Standard weights used in traditional scales. File pic
In the case of fuel pumps, it is compulsory to keep a 5-litre measuring can. Customers having reservations about the quantity of fuel being dispensed through the machines can use the measuring can to clear their suspicion. "We have applied the rule of weight on this basis," said another official.
60k
No. of electronic weighing scales registered in city
540
No. of cases over faulty weights registered in 2021-22
Problem in packets
The dept in 2021-22 filed 734 cases over packed products. "Six types of information have to be written on every packet. If any of this information is found missing, then action is taken. It carries a fine of Rs 5,000 to retailers and Rs 15,000 to 25,000 for manufactures," said an official.