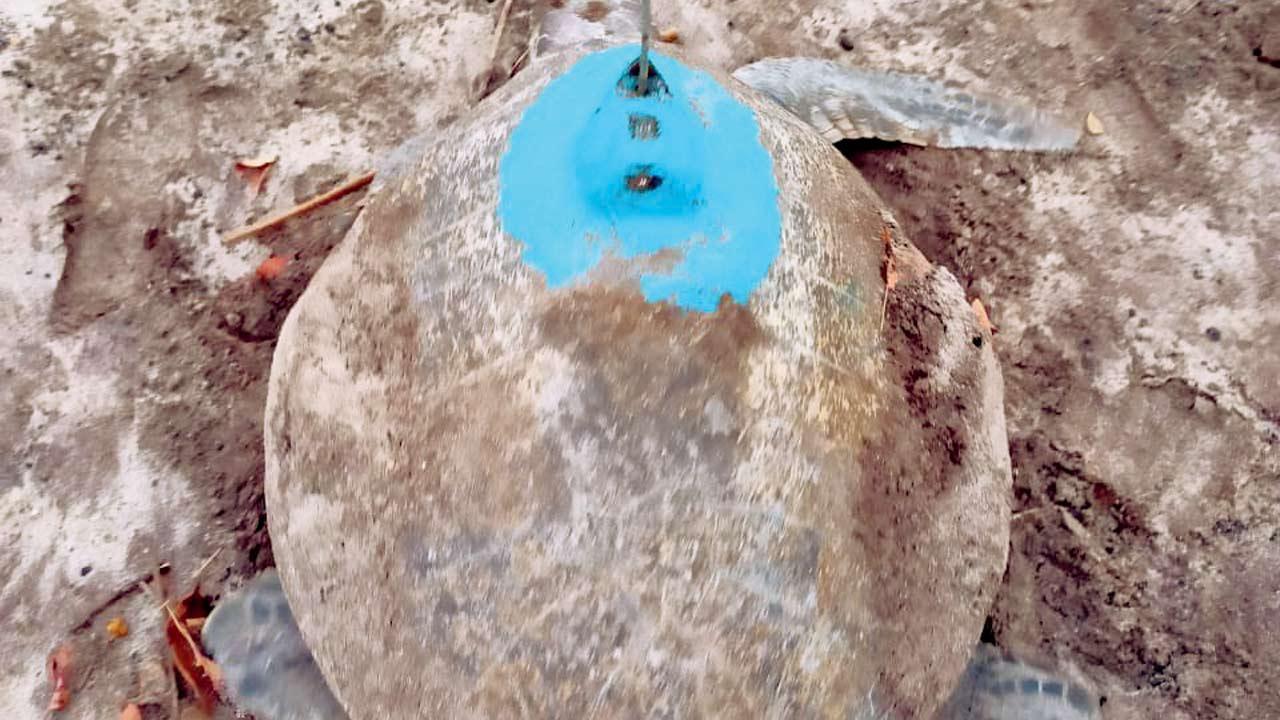 In an interesting development, the satellite tagged female turtle Prathma which had reached Gujarat has returned back is currently near Konkan coast. Similarly another female turtle, Rewa, which had entered Karnataka waters has taken a turn and is currently off Goa coast. Virendra Tiwari, additional principal chief conservator of forests, Mangrove Cell, said, "The female turtle Prathma which had entered Gujarat waters has returned and is currently in front of Velas beach, around 80 km offshore."
Rewa, on the other hand, has turned north and remains on the edge of the continental shelf, about 250 km offshore. Five Olive Ridley turtles have been successfully tagged and are being monitored by Wildlife Institute of India along with the Mangrove Foundation team and local forest staff.
The travel chart of four of the satellite tagged turtles. Pic/WII
Of the other three turtles, "Savani has moved further south and appears to be heading to where Rewa is located which is along the edge of the continental shelf and is diving deeper than before. Vanashree has also inched further but remains within the continental shelf," added Tiwari. Maharashtra coast has sporadic nesting of Olive Ridley turtles. This is the first satellite tagging project of Olive Ridley Sea Turtle on the Western Coast of India. A research project 'Tracking the migratory movements of Olive Ridley
Sea Turtles off the coast of Maharashtra' has been commissioned by the Mangrove Foundation, Maharashtra Forest Department to the Wildlife Institute of India. This study will help in understanding the movement pattern of Olive Ridley turtles off the coast of Western India.
On January 25, two Olive Ridley Sea Turtles were satellite tagged for the first time on the western coast at Velas and Anjarle in Ratnagiri district. They were named 'Prathama' and 'Savani'. Furthermore, three more female turtles were fixed with the satellite transmitter at Guhagar in Ratnagiri district on February 15 and 16. These three turtles were named 'Vanashree', 'Laxmi' and 'Rewa'. The findings of this project will help understand the population of Olive Ridley turtles on the western coast, their migration pattern, foraging ground and their behaviour.