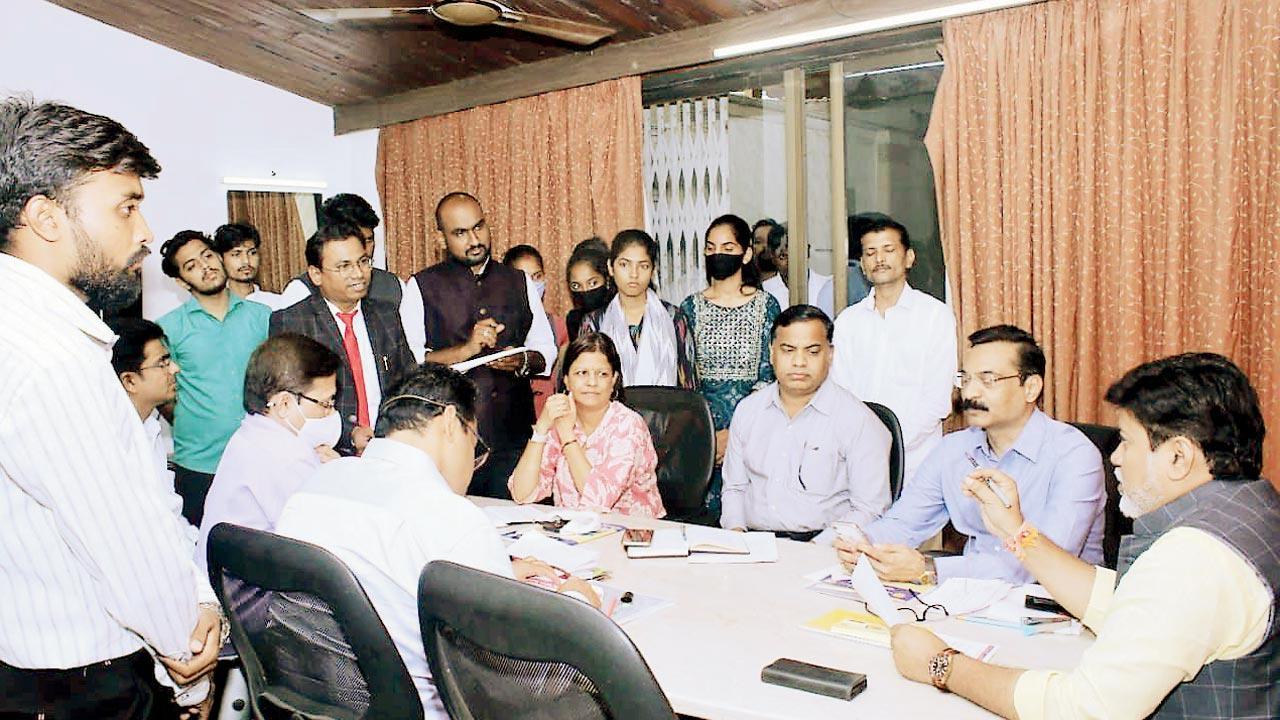 In a bid to ensure that students get to have a say in the decision-making process on various issues related to students, the Maharashtra Students Union is stressing on reintroduction of student body elections in universities across state.
The demand was made to state Higher and Technical Education Minister Uday Samant on May 4 during his meeting with a delegation of the union. The delegation, headed by advocate Siddharth Ingle, submitted a charter of demands which also included introduction of monthly stipend to fresh law graduates, among others.
No student body polls since 1990s
Ingle said, "Since 1990, open elections have not taken place in universities across Maharashtra. However, student leaders were still nominated and selected, but the very political nature of the election was done away with."
Talking about how student body elections came to be stopped, he said, "Poll related violence and subsequent law and order issues were the reasons highlighted for raising red flags by ministers and bureaucrats in power. Moreover, even the faculties and university administrators were and still are against conducting elections as they feel it is diverting the core functioning of the university from academics. But we are demanding for our legitimate rights, as given in Maharashtra Public Universities Act, 2016."
Siddharth Ingle, advocate and president of Maharashtra Students Union
Why student unions are needed
"Interestingly, the J M Lyngdoh committee report (2005) and even the Supreme Court's judgment on September 22, 2006 in University of Kerala V/s Council, Principal Colleges, Kerala have positive remarks on student's elections and even made few recommendations and mode of student elections. But unfortunately, the same is yet to be implemented in Maharashtra," said Ingle.
Speaking on the need for the election, he said, "We have numerous departments within a university, for instance students' grievance cell, student development department etc, but merely having senate members, who are selected, does not give a fair chance to lakhs of students enrolled with the university. If the students had elected representatives, their voices would be heard, especially when arbitrary decisions are being imposed on the students."
"This will also provide students with a platform to practise their politics, especially if they want to join mainstream politics. University elections actually bring in some of the great leaders," he said.
Attempts to contact Samant did not yield any results.
What practising lawyers say
Advocate Rajeshwar Panchal, who practices in Bombay High Court, said, "The elections must take place as it is democracy at the university level. Elections at the university level play a vital role in providing leadership to the society, besides leadership in the studentship."
"Election is a must and it's unfortunate that it's not conducted. There must be a voice of students to address their needs as there is often a huge gap between decision makers and ground reality," said advocate Swapnil Ambure.
Edrich Miranda, legal advisor, said, "There is a good side to it as well as a bad side to it. Student unions existed earlier which were disbanded due to excessive politics and less academics. However, no representation of students in academic matters leaves the floor open for corrupt practices to creep in."
Minister's assurances
Ingle said that the higher and technical education minister has responded to some of the demands made on the charter. Samant said a decision will be taken on student body polls after discussion with the home minister and other officials while the number of graduate senate members will be increased to 16 from existing 10.