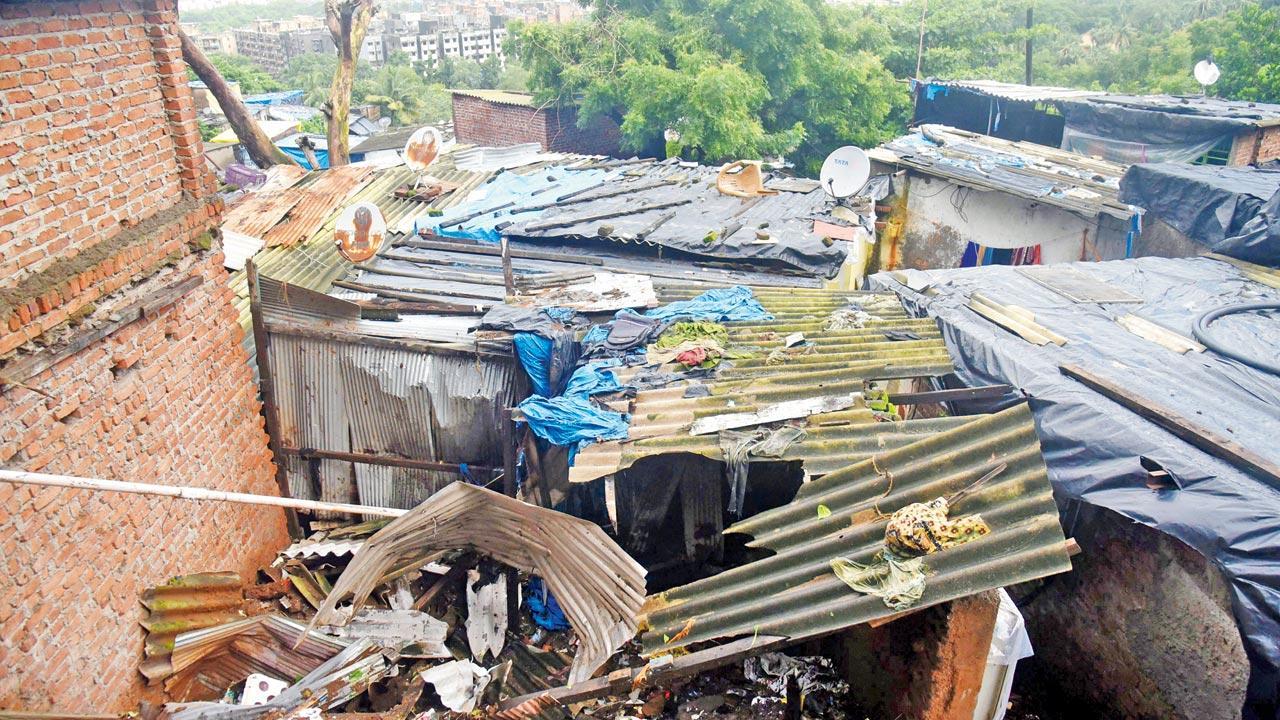 The civic body has requested for three special teams from NDRF for the monsoon, to be stationed near landslide-prone areas to enable quick access to the location. The request was made keeping in mind that the fire brigade and rescue teams could not reach the areas in time in the past few years as the locations are remote.
The Brihanmumbai Municipal Corporation identified over 290 landslide-prone areas across Mumbai of which 72 fall under 'highly vulnerable' category. Most of these areas are in eastern suburbs such as Bhandup, Ghatkopar, Chembur and do not have proper access for machinery and rescue teams.
Last year, in two separate landslides at Vikhroli and Chembur, 29 people lost their lives and several others were injured. In 2019, 32 people died and 130 were injured after the retaining wall of a water reservoir collapsed.
"In both incidents, though all the rescue teams immediately left for the operation, there were difficulties to reach the spot on hilly strips during heavy rainfall," said an official from the BMC.
Mahesh Narevekar, director of BMC's Disaster Management Cell, said that considering the challenges in the rescue operation, the BMC has asked for three more teams from NDRF for landslide-prone areas. He said, "There are three teams stationed in the city throughout the year. In addition to that there will be three more teams in S ward (Bhandup), N ward (Ghatkopar) and M West ward (Chembur). These teams will stay nearer to the landslide-prone areas, so if any untoward incident occurs they can reach the spot immediately and start a rescue operation."
The BMC thinks it will reduce the time in rescue operations and several lives can be saved. Meanwhile, the corporation is ready to give training to people who are living at landslide-prone locations about dos and don't.
"People may identify the signs of landslides like loosening of stones, tilting of trees, cracks on walls etc. If they leave the spot immediately, major tragedy can be averted. If people are ready then we will train them. The training session will start after May 20," said Narvekar.
Mumbai reports several landslide incidents every year with a total of 140 incidents since 2013. Apart from the 2022 and 2019 incidents, on July 12, 2000, 67 people died in a landslide at Azadnagar in Ghatkopar. Another 78 people died in Sakinaka on July 26, 2005. In a similar incident at Antop Hill, 5 people died in 2013.
Year No. of landslides
2017 14
2018 27
2019 25
2020 14
2021 18