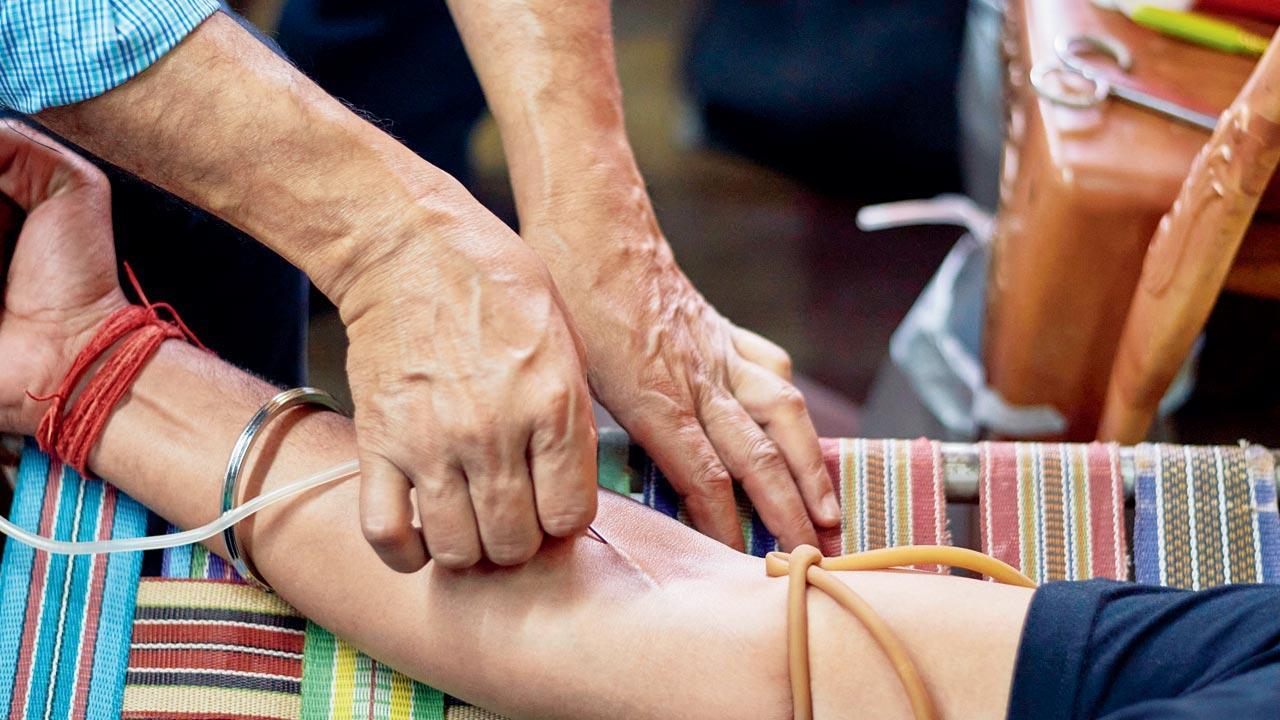 Even as a call was made recently to hold camps to prevent blood shortage, hundreds of units of blood are going down the drain in the city's civic-run hospitals, as they are past the use-by date, showed data.
As per the State Blood Transfusion Council (SBTC) data, the BMC runs Lokmanya Tilak Blood Bank, popularly known as Sion blood bank, which is one of the busiest. In the past five years, it reported a wastage of 1,207 units of bloods–including 219 units of whole blood and 988 units of packed red cells.
Ranked at second place, KEM Hospital saw a wastage of 833 units of blood, followed by 769 units at Rajawadi Hospital, 415 units at Nair hospital and 378 units at Cooper Hospital. A total of 3,602 units of blood were wasted at all the hospitals.
Experts attributed such wastage to a lack of proper coordination and management in the blood banks.
In 2017, the government of India issued a circular that allowed transmitting blood from one bank to another to address the problems of excess stock and shortage.
Sion blood bank caters to the needs of 310 Thalassemia patients who require blood fortnightly, as their haemoglobin level drops every 15 days. It also supplies a huge quantity of blood for the management of road and railway accident cases. Cardiac and other surgeries also require a huge quantity of blood.
Blood collection has been almost stable over the past five years even though the demand has increased. In 2017, the collection was more than the issued units, whereas in 2021 Sion blood bank had to borrow 5,517 units from outside to supply to its patients. In the past five years, the blood bank borrowed 9,359 units.
Sources from Sion hospital said the wastage was not due to COVID-19 or the related lockdowns. An analysis of the data shows over the past five years, including the pandemic years, the demand was more than the collection, which means there were requirements even during COVID-19, they added.
Sion hospital Dean Dr Mohan Joshi said, "Every unit is important for us and also the patients. In the process, a few units are wasted. But we will work to minimise the waste."
SBTC assistant director Dr Arun Thorat said, "As per the data, blood wastage is very minimal, but it should be minimised more through proper planning by blood banks so that there is no wastage. Besides, blood donation camps should be organised as per need. If there is excess blood in the banks, it should be provided to other blood banks. Blood should be used on a 'first come, first out' basis."