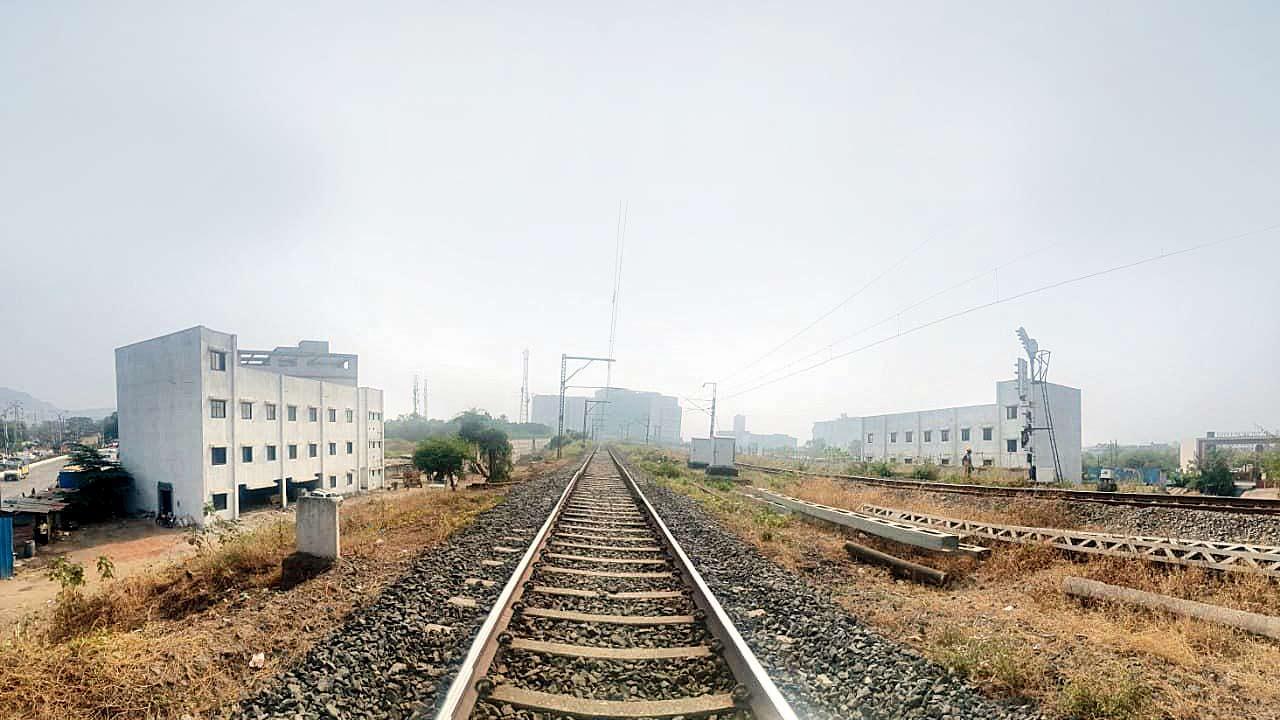 The Maharashtra government on Wednesday released a sum of Rs 150 crore to the Mumbai Railway Vikas Corporation (MRVC) of the total due amount of Rs 1,000 crore. However, the timelines of various ongoing projects have already been affected. The new Dighe station on Thane-Vashi line, which was set to be open by this year-end, has been hit as the engineering work slowed down and the work was set to be halted in view of the fund crunch. Sources said a sum of Rs 850 crore is further awaited to process the other ongoing projects.
The railways said that they would work on the Dighe station project with "renewed vigour", sources said the entire timetable for the station project is now likely to be delayed. Dighe station is part of the elevated corridor that has been planned between Airoli and Kalwa to facilitate a link between Navi Mumbai trans-harbour line and the main line. Dighe station was planned between Thane and Airoli stations from where the new elevated line will start.
MRVC is responsible for carrying out projects under MUTP to improve suburban network
In addition, the rail link project has been caught up in local land procurement issues as the corridor passes over a slum colony. MRVC has been involved with the station project as a part of the Airoli-Kalwa rail link.
"The delay in funding has affected project timelines of not only this station, but all other projects, including procurement of AC local train tendering. Dighe station would have been completed earlier, but now may get delayed as the monsoon sets in next month, and there will be limited work in the next four-five months," said a railway official.
As first reported by mid-day on March 30, the Maharashtra government had reportedly stopped funding the MRVC, making it difficult for the body to function.
MRVC was set up with a 51:49 ratio between the Ministry of Railways and Government of Maharashtra and it is responsible for executing the projects under Mumbai Urban Transport Project. However, the allocations from the Maharashtra government have stopped for the past three years.
Rs 850 cr
Pending funding from the state government