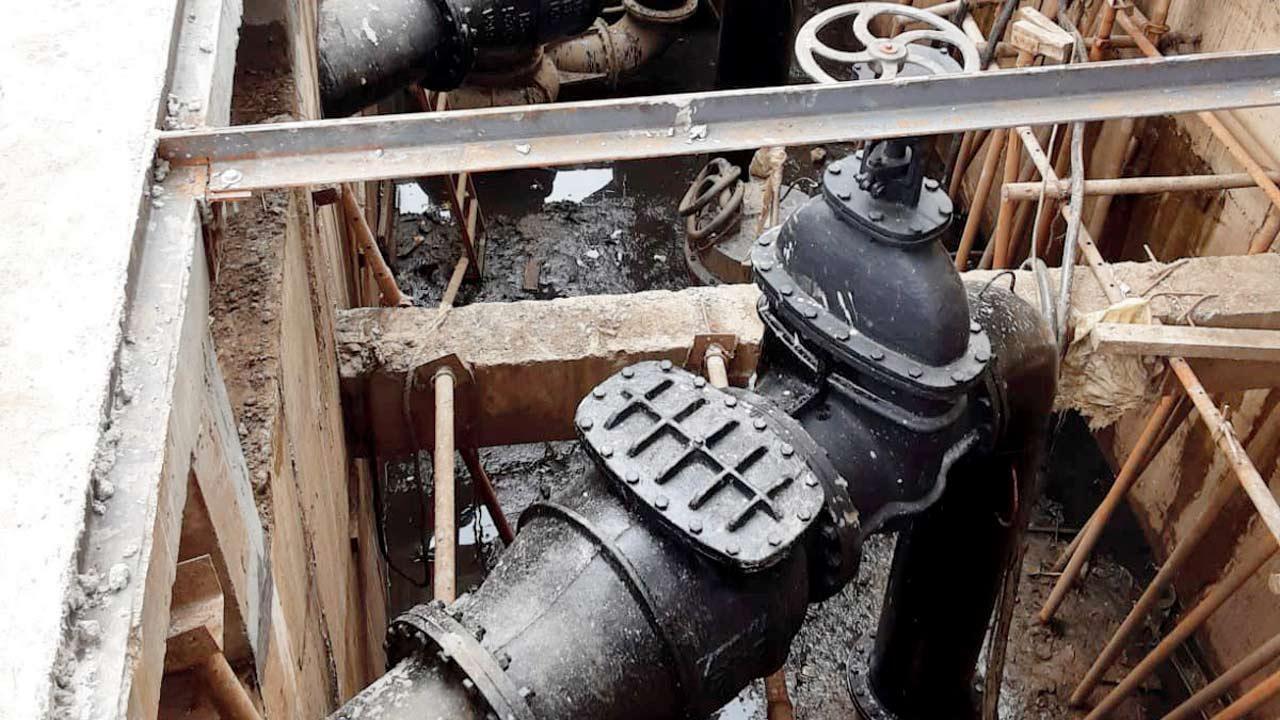 The BMC has turned to mini piping stations to control localised floods and started work on four mini pumping stations at Mahalaxmi, P D'Mello Road, Wadala and Chunabhatti. There are two such stations at Gandhi Market and Hindmata which have been operational since last monsoon.
The city currently has six big pumping stations at Lovegrove, Cleveland Bunder, Haji Ali, Irla, Britannia and Gazdarband to pump out excess water from big nullahs into the sea in case of heavy rain and high tide. As several areas continue to witness localised flooding and several clearances are required to set up the big pumping stations in coastal regions, the Brihanmumbai Municipal Corporation decided to set up the mini pumping stations.
"The basic idea is to pump out accumulated flood water from low lying areas to stormwater drains. The rainwater at low lying areas cannot flow up to the drain due to gravitational force. So pumps will ensure the floodwater is removed quickly," said Prakash Sawardekar, deputy chief engineer of SWD department. The plan is based on the rainwater drainage system of the area, capacity of water pumping, incidents of heavy rain, water level during high and low tide and BRIMSTOWAD report.
The flood spot at Chunabhatti triggers massive traffic snarls on the Eastern Express Highway, so the BMC plans to drain out the rain water to Rahul Nagar nullah by constructing a culvert and a chamber at a low lying spot. In addition, one pump with the capacity of 1,000 cubic metres of water per hour, three pumps with the capacity of 3,000 litres per hour and two pumps capable of displacing 500 cubic metres of water per hour will be deployed.
Similarly, the BMC will arrange eight high capacity pumps of 3,000 litres per hour near Mahalaxmi Railway tracks to drain out water from Byculla East. "Work order has been given and we are trying to complete as much work as possible before the coming monsoon. But it is unlikely that the stations will be fully operational before the coming monsoon," said Sawardekar.
BMC has identified 386 flooding spots across the city and various works have been completed to tackle 265 of these. Remedial works to tackle 53 flooding spots are expected to be completed before the onset of monsoon, while that of 11 will be tackled after the monsoon. The works required for 14 spots are in the planning stage while the remaining 43 spots are in government or private properties. Contractors have been finalised to arrange 380 temporary pumps to tackle these flooding spots at the ward level at a cost of R92.70 crore for the four months of monsoon.