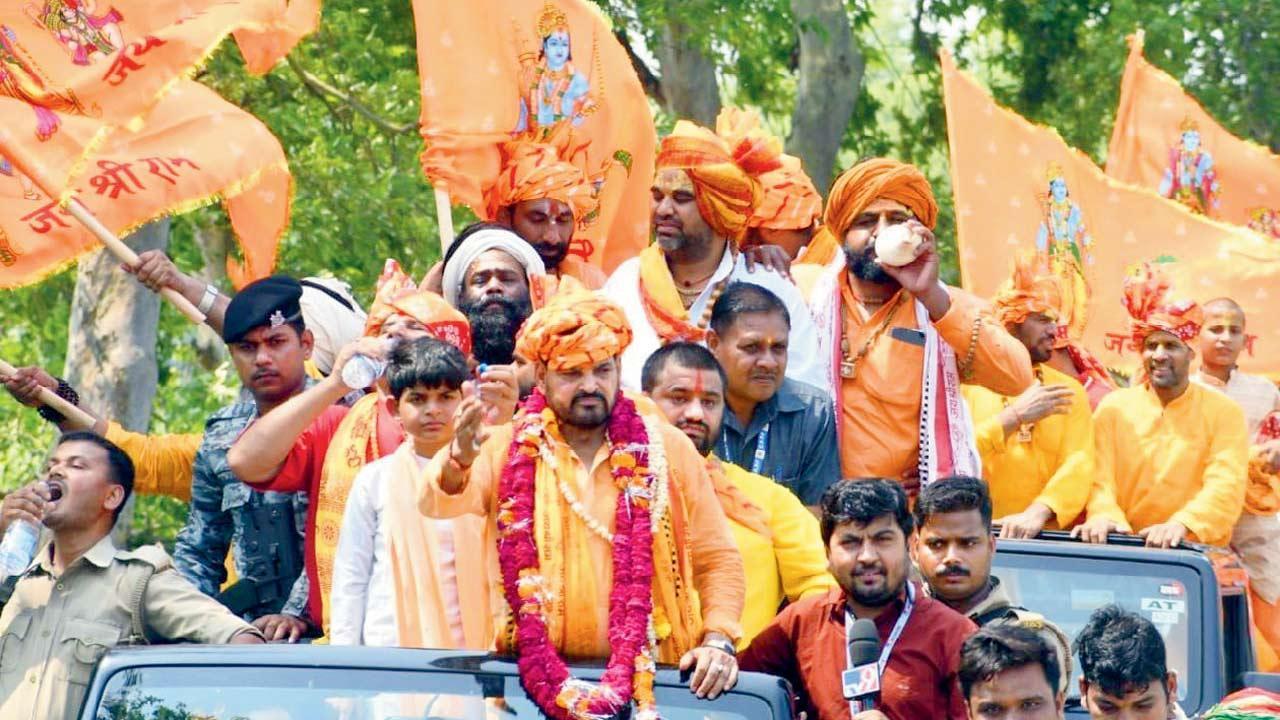 Giving an ultimatum to him at the public meeting, Singh said if Thackeray didn't want to apologise to all of Uttar Pradesh, he could at least seek pardon from the seers of Ayodhya. "Henceforth, the sadhus and mahant of Ayodhya will decide on Thackeray," he said, adding that five lakh people from UP, Bihar and Jharkhand will congregate in Ayodhya on June 5.
"Raj Thackeray will have to change the date of his visit even if he tenders an apology because there will be no space for him," he said, revisiting the Maharashtra Navnirman Sena`s (MNS) cadres` violence against north Indians on Mumbai streets in 2008.
Common thread of Hindutva
However, Singh's rollback from his earlier demand for the entire UP state's pardon, was seen as a possibility of the two sides finding some way to resolve the issue in an amicable manner. Bharatiya Janata Party (BJP) leaders in Maharashtra felt that a common thread of Hindutva between the two parties and Thackeray's stand being complimentary to BJP politics could help.
MNS guarded
MNS leader Bala Nandgaonkar said the party president would not comment on the Ayodhya visit. "The visit is on. Brijbhushan doesn't represent the entire UP state. We refrain from making strong reactions to the MP's statements because this isn`t the right time for it," he said after senior leaders met Thackeray on Tuesday to discuss the tour and other issues. A couple of days ago, Thackeray directed the party`s rank and file, except officially appointed spokespersons, to refrain from making statements to the media on his Ayodhya visit.