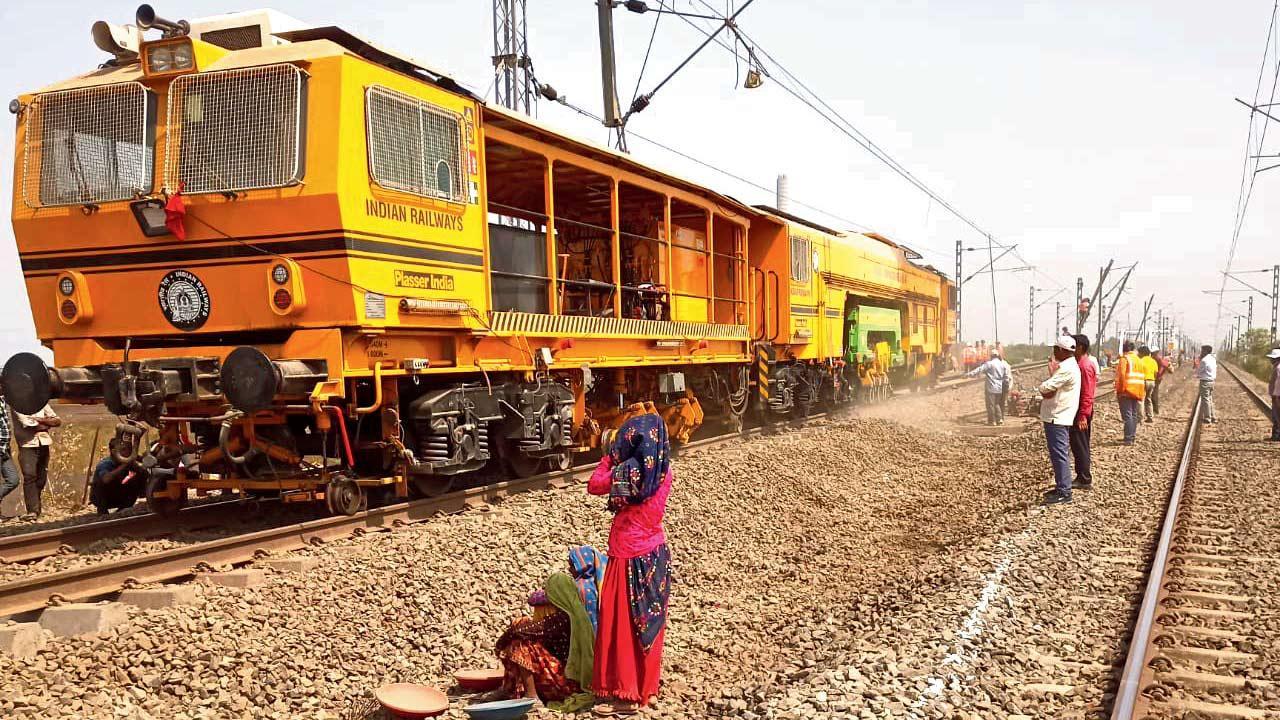 A small realignment and a new bridge near Vangaon in the Dahanu taluka has boosted the speed of locals on the route by 50 kmph. Dahanu local trains, which had to compulsorily crawl at 30 kmph for safety reasons, now run at the regular speed of 80 kmph and beyond on the new web girder bridge.
"Local trains are wider than regular trains. When two local trains, on either [up and down] lines, crossed the old bridge at the same time, they had to slow down due to dimensional infringement in the alignment of the existing tracks. The trains were compulsorily forced to run at a speed restriction of 30 kmph on this section," Western Railway chief public relations officer Sumit Thakur said.
The new open web girder bridge
"Work was undertaken to build a realignment with a new, upgraded bridge with adequate dimensions for suburban trains. As the alignment was being done, fabrication work of the new bridge was completed simultaneously at Sabarmati Workshop of WR. Once the bridge and alignment was complete, it was inspected by the commissioner of railway safety (western circle) on May 7 and certified safe," Thakur said.
"Immediately after receiving the authorisation, we undertook the work of permanently diverting the line to the new alignment. It was a huge eight-hour work [on Sunday] and about 300 labourers along with heavy machinery and track machines were deployed for commissioning the diversion," he added. "The old bridges were constructed on a screw pile foundation. Web steel girders on the new bridge will improve safety and mobility, allowing trains to run at an enhanced speed," he said.