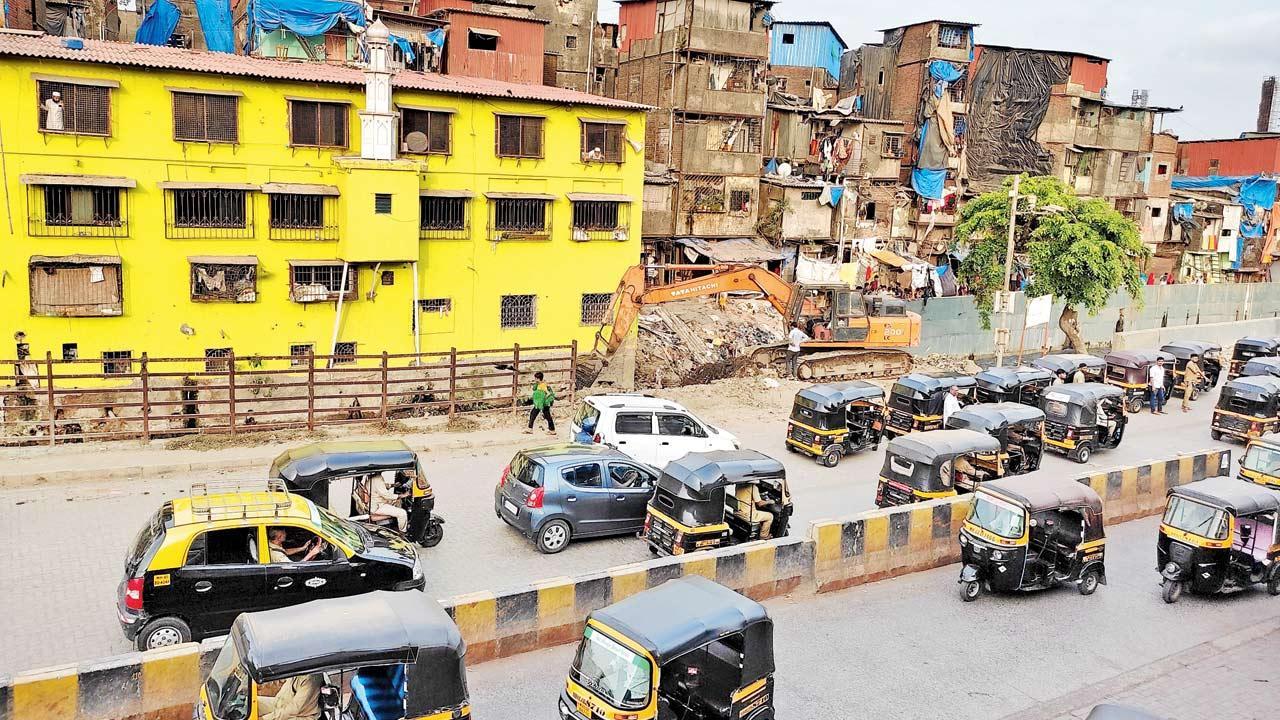 Thousands of people working in BKC, Kurla and Government Colony are facing great inconvenience over the inordinate delay in the construction of a nullah wall outside the Bandra station on the east side. Because of the work, the office-goers are forced to walk a good 250 metres to board BEST buses which is proving to be a much difficult task in the sweltering heat.
mid-day spoke to a number of people working in the BKC diamond market on their daily struggle to reach their workplace. While it costs about R5 to travel from Bandra station to the BKC diamond market on a BEST bus, the one-way fare is over R60 by an auto. A lot of them said they take autos to avoid the gruelling walk under the scorching sun.
BMC sub-engineer Girish Singh said, "The monsoon will arrive soon and the work on the retaining wall won't be complete before that. Due to this reason, we will start the work only in October." Asked about the difficulties faced by the BEST commuters, Singh said, "We have already visited the spot with BEST officers concerned. According to them, the place where the bus stop will come up, a safety wall has already been constructed. BEST officials told us that to make a footpath for them and we completed our work."
Dharavi bus depot Manager Madhav Bhangare said, "There are three bus stops for diamond market, Kurla and Government Colony routes. In peak hours there will be huge crowds and there should be a wall to protect people from falling into the nullah to avoid any unwanted incidents. Due to this reason, we are following up for a safety wall. We also informed the BMC to at least install an iron fence. We asked many times but till now they have not acted upon our requests. If they complete the work, we will start bus services."
Sources in BEST said a mosque sits adjacent to the nullah and they can't raise a safety wall in front of it. Bhangare added, "We are waiting for the BMC to complete the wall work or install a fence." "Passenger safety is paramount for us. At the location of the earlier stop, there is a nullah and if a bus service is resumed from the location, it would lead to crowding. However, such crowding without a retaining wall over the nullah will always remain a risky affair. Our officers are following up the issue with the BMC and it will be resolved soon. Once the wall comes up, the services will resume," BEST public relations officer Manoj Varade said.