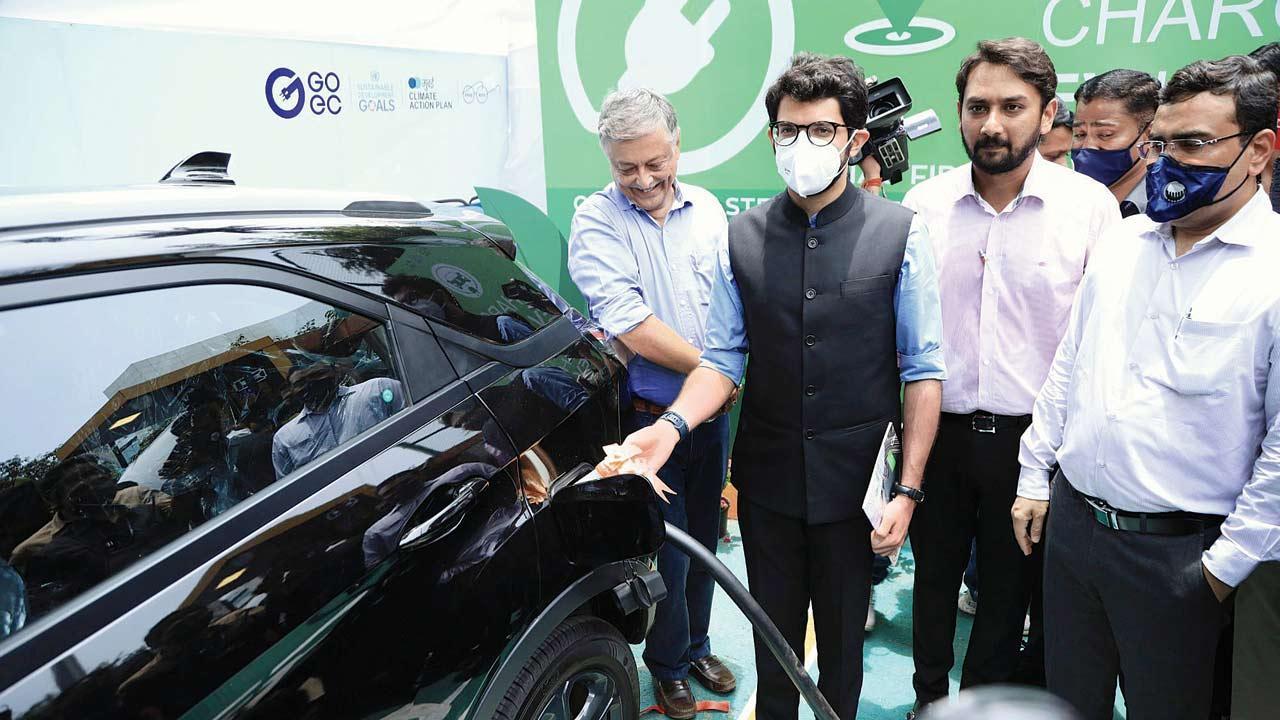 Mumbai on Monday got its first electric vehicle (EV) charging station that is powered by electricity generated from food waste. The project with two charging stations, a joint venture of D ward and Aerocare Clean Energy, was inaugurated by environment minister Aaditya Thackeray.
While interacting with the media, the minister said this was the first centre in the country to charge EVs using power generated from food waste. He added that efforts are being made to set up such centres in other parts of the state, too, and will be given priority, especially on highways. This will not only boost the use of electric vehicles, but also ensure proper management of organic and biological waste.
The waste-to-energy plant was started in the Brihanmumbai Municipal Corporation's D ward at Keshavrao Khadye Marg, Haji Ali, in September 2021 and so far, the power was used for streetlights. However, as the number of EVs increased, the civic body decided to use it for electric vehicles.
"The unit processes around 2 tonnes of food waste daily and generates around 400 to 500 units of electricity. We have been using it for the streetlights. From now on 250 units will be reserved for EVs, which means around 6 to 7 vehicles can be charged daily. The charging is faster and one vehicle will be fully charged within 45 minutes," said Prashant Gaikwad, assistant commissioner of D ward. The plant has so far processed more than 1.5 lakh kg of discarded food.
250
Units of electricity to be reserved for charging station