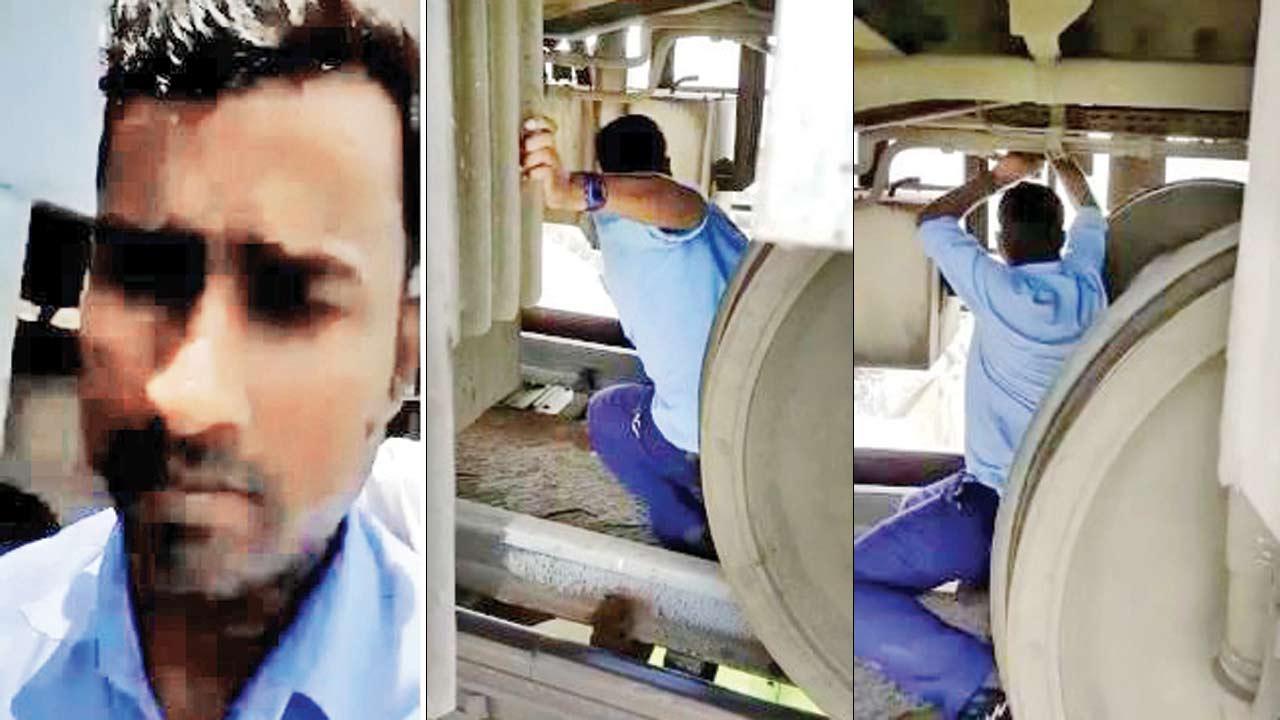 A train driver on Thursday had to risk his life to reset the alarm chain trigger on the coach of the Kurla LTT-Chhapra Godan Express due to which it stopped in the middle of a bridge between Titwala and Khadavli stations.
"Some miscreants pulled the alarm chain and stopped the express train on Kalu River bridge between Titwala and Khadavli. To run the train again, it was mandatory to reset the knob of the second last coach of the train, where the alarm chain was pulled. After assessing the situation, senior assistant loco pilot, Sathish Kumar risked his life and crawled under the train over the River Bridge to reset the alarm chain," Central Railway chief public relations officer Shivaji Sutar said.
Kumar was appreciated by senior railway officials for his dedication towards duty and efforts to resume the journey at a critical time, avoiding any delay to the subsequent trains running on the section including suburban trains from Kalyan to Kasara.
When asked why the trigger knob is not easily accessible, Sutar said the knob is usually within reach, but in this case, the train got stranded in an odd position isolated on the bridge and the knob was on the other side of the coach.
"In the last 15 days of April—between April 16 and April 30—in Mumbai Division alone, 197 cases of alarm chain pulling were reported. In most of these cases, trains were going in the north-east direction to places like Kalyan, Kasara, Dadar, LTT, Lonavala, Titwala, CSMT, Thane and various other locations between Kalyan-Kasara, Kalyan-Badlapur, Dadar-Thane and Panvel-Roha of the Mumbai division," he said.
"The Railway Protection Force of Mumbai Division registered 166 cases and produced 113 persons in the court recovering Rs 56,000. Passengers are requested not to indulge in pulling of alarm chain needlessly. This facility should only be used during emergencies," he added.