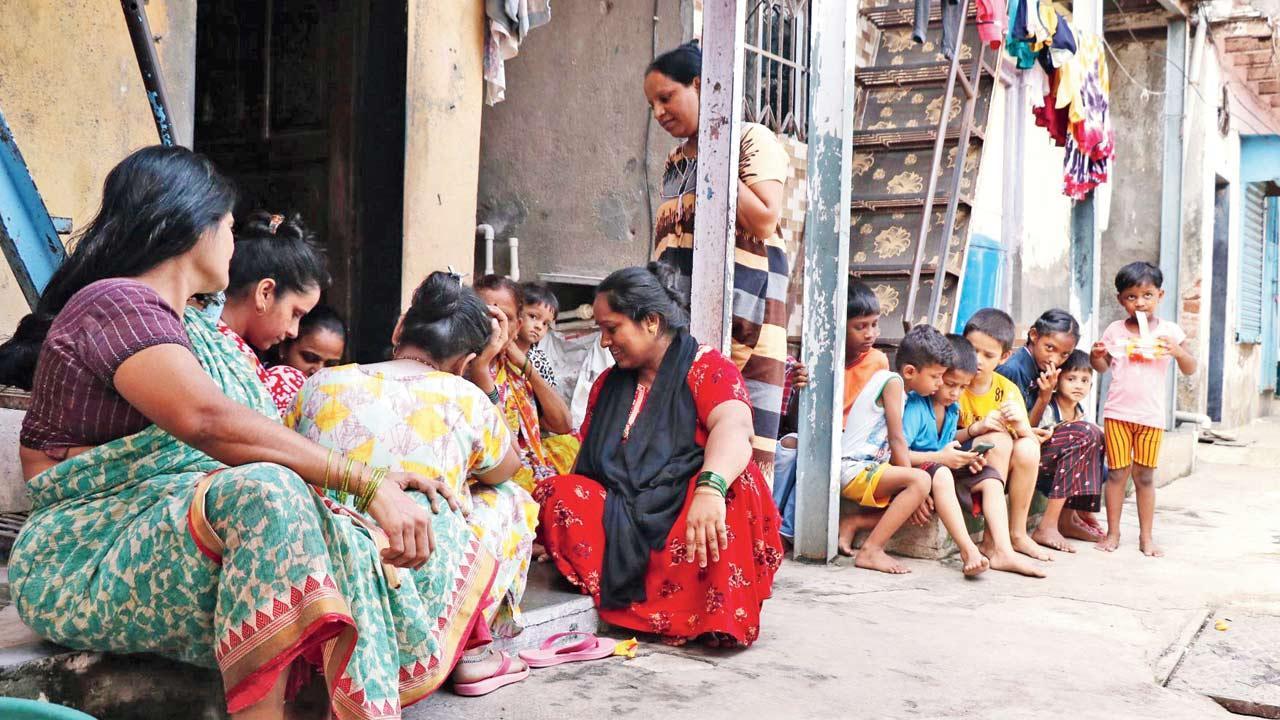 Thousands of residents of Siddharth Colony in Chembur were left to struggle at the peak of summer after Adani Electricity Mumbai Limited (AEML) disconnected their supply over pending dues on Friday. The company said it took the action after waiting for over 45 days. Though the outstanding amount is over R102 crore, it reached a deal with the residents for the payment of dues from June 2019 onwards. More than 3,500 residents, who were without power for nine hours, said the AEML is acting inhumanely by disconnecting supply in the blistering heat, though they are paying the bills.
Since 2005
Siddharth Colony has been battling the issue of non-payment of electricity bills since 2005. According to AEML, most of the 3,524 consumers are not paying the bills. The residents said the outstanding bill will be paid by the redeveloper who has agreed to do so. To end the deadlock, AEML and residents met on February 25 and agreed that paying outstanding dues from June 2019 onwards will be done first, and previous bills can be discussed later.
"Thereafter, we held a public meeting in the colony, asking residents to pay the money. In fact, we ran a campaign about how to pay the dues digitally. Majority of the residents have started paying the dues as per their capacity and nobody is saying they won't pay," said Sachin Gaware, a resident and member of Siddharth Colony Ghar Hakka Sangharsh Samiti.
AEML disconnected the power supply around 8.30 am on Friday, and after residents realised that this wasn't a power failure, but AEML had snipped off supply to their homes, they rushed to Chembur police station. Even as police contacted the AEML officials, MP Rahul Shewale intervened and requested the company for restoration on humanitarian grounds. The power connection was restored only by 5.30 pm, nine hours later.
AEML justifies action
"It is unfortunate that residents of Siddharth Colony appear to believe that they are entitled to electricity supply despite non-payment of their dues. We had earlier restored electricity supply on humanitarian grounds and on the assurance that residents would start paying. However, not only have these defaulting consumers faltered on payments, but are creating hindrance when our staff and partners visit door-to-door for collecting the dues or to legitimately disconnect the defaulting consumer," AEML said in a statement. "Our staff faces resistance, abuse and threats. In fact, many of the disconnected consumers have started resorting to electricity theft. Accordingly, in the interest of the safety of our staff and the larger interest of our regular paying consumers, we are constrained to take this action and disconnect supply to the defaulting consumers of the colony."