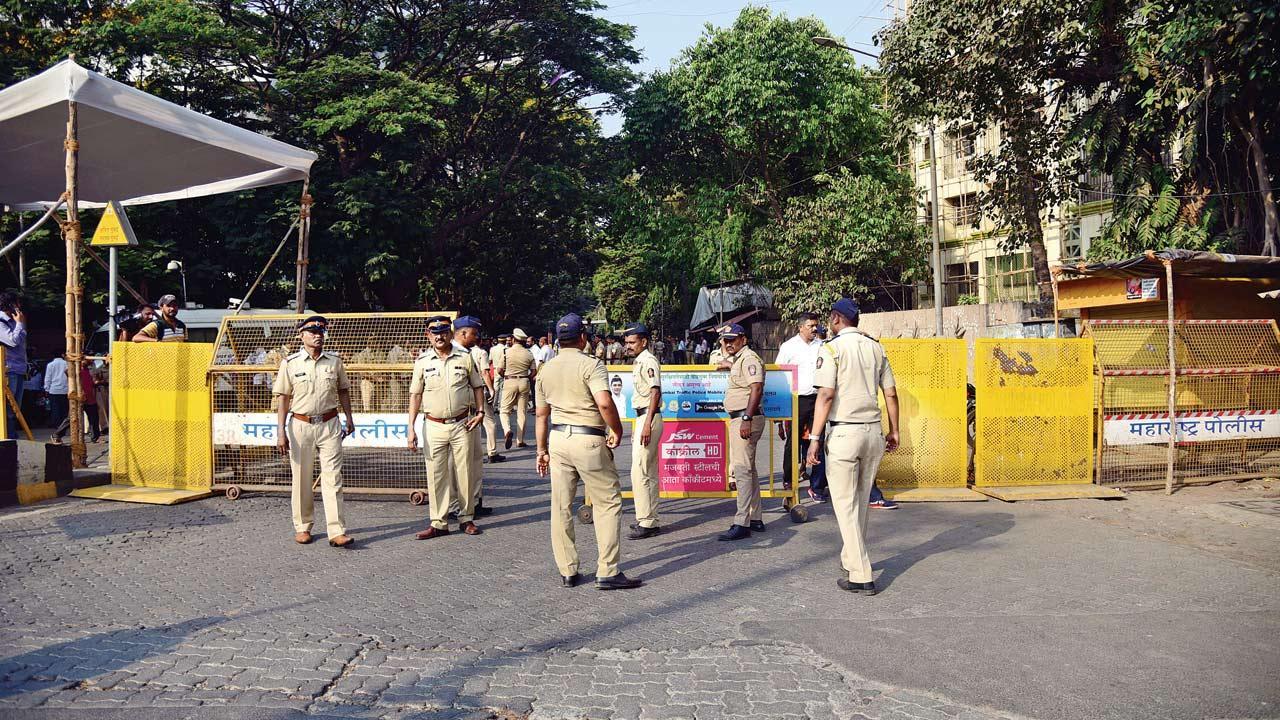 After two long years, eight-hour duty for Mumbai police is set to make a come back. Commissioner Sanjay Pandey issued standing orders on Wednesday making provisions for 8-hour duty and 16-hour rest for cops living near the police station and 12-hour duty and 24-hour rest for cops living beyond 50 kms from the place of work. The CP said this duty chart, which will come into effect from May 17, will be maintained, except for incidents of law and order and emergency situations.
After announcing resumption of 8-hour duties for women cops on Women's Day, the top cop on March 15 formed a committee headed by Additional Commissioner (East Region) Sanjay Darade and 7 other officers to study the different work of policemen including crime branch and other branches.
The committee recently submitted their report to the commissioner, following which he made the announcement. Apart from the work hours, he has also mentioned that cops who avail 12-hour work and 24-hour rest duty will not be entitled to weekly offs.
"The revised duty chart will come into effect from May 17, 2022 and will be effective for all the cops below the rank of assistant police sub inspector. This section makes around 85 per cent of the force," said a senior police officer, adding, "We have given enough time for the police stations to work out the duty chart so that there won't be any confusion or issues regarding implementation of the dynamic duties."
History of dynamic duty
Ravindra Patil, a constable posted at Deonar police station, had in 2016 made a presentation on the dynamics of the stressful life led by policemen to the then police commissioner Datta Padsalgikar. This had prompted Padsalgikar to set up a four-member committee and frame 3 phases to bring down the work timing from 12 hours to 8 hours. In subsequent years, executive hours brought much relief to the cops.
But as the pandemic struck, to enforce lockdown rules, the eight-hour shift was suspended and all policemen were given 12-hour duty and 12-hour rest. As this translated to around 16-17 hours away from home, including commute, for a number of cops they made demands to the top cop to bring back the 8-hour shift.
Other perks
>> Cops aged above 55 or those having diabetes, high BP or cancer can choose their duty shift from the two options
>> Additional commissioner and DCPs will list works which need cops to have 12-hour duty and 24-hour rest pattern
>> Motor transport department and security branch officers will continue with 12-hour duty, 12-hour rest pattern
>> Cuty hours can be changed to 12-hour duty, 12-hour rest for a maximum of 25 days in a calendar year
>> Additional commissioners can change 8-hour shifts to 12-hour for only 15 days in a year for exceptional conditions
85
Percentage of personnel in the police force to follow the new shift