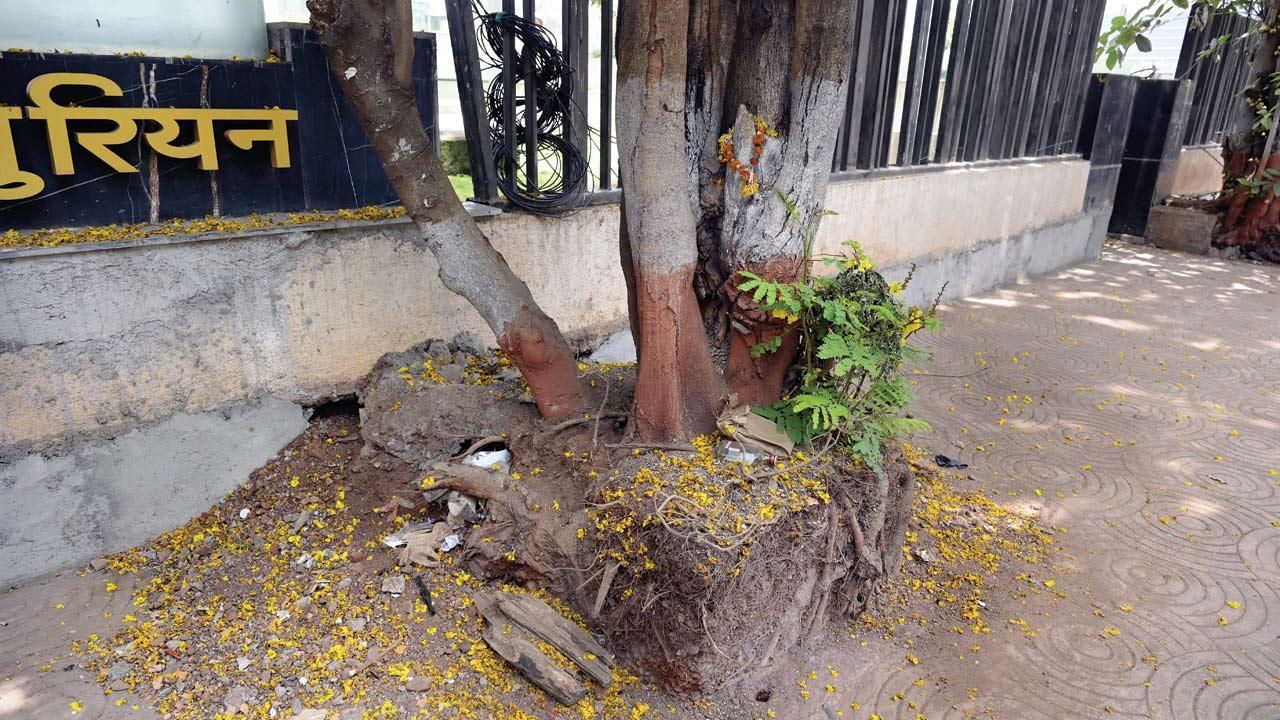 Trees are left in an unsafe condition, without any protective guards around them, alleged Worli residents, putting the blame on the civic body. The BMC claimed they are working on placing the tree guards. Santosh Gupta, a resident, said, "The Brihanmumbai Municipal Corporation (BMC) repaired the footpath of Pandurang Budhkar Marg, during which they removed the walls around the trees. It has been four months since the repair work was completed, but tree protective guards have not been set up again, yet."
"There are 40 such trees in the area. Is the BMC waiting for an accident to happen before they take the steps?" he said. "The civic body claims they are making the trees safe. They also started a move to save trees from concrete encroachment and nails. Then why have they been ignoring these trees for over four months?" asked Gupta.
When contacted, assistant municipal commissioner Sharad Ughade told mid-day, "The work is ongoing. We are in the process of putting grills around the trees to make them safe." "Keeping trees in unsafe manners is a really bad thing. But it is a good thing that the BMC is placing tree guards now," said environment activist Zoru Bhathena.
As per the tree census, there are 1,85,333 trees on city roads. Mumbai witnesses tree falling incidents every year, with more than 18,000 incidents recorded in the past three years. Earlier this year, on March 20 a 64-year-old man died after branches of a banyan tree fell on him at Matunga. Last year, 5,304 such incidents were reported in the city while the number stood at 5,027 in 2020 and 3,161 in 2019.
40
No. of trees without any protective guards around them in the area