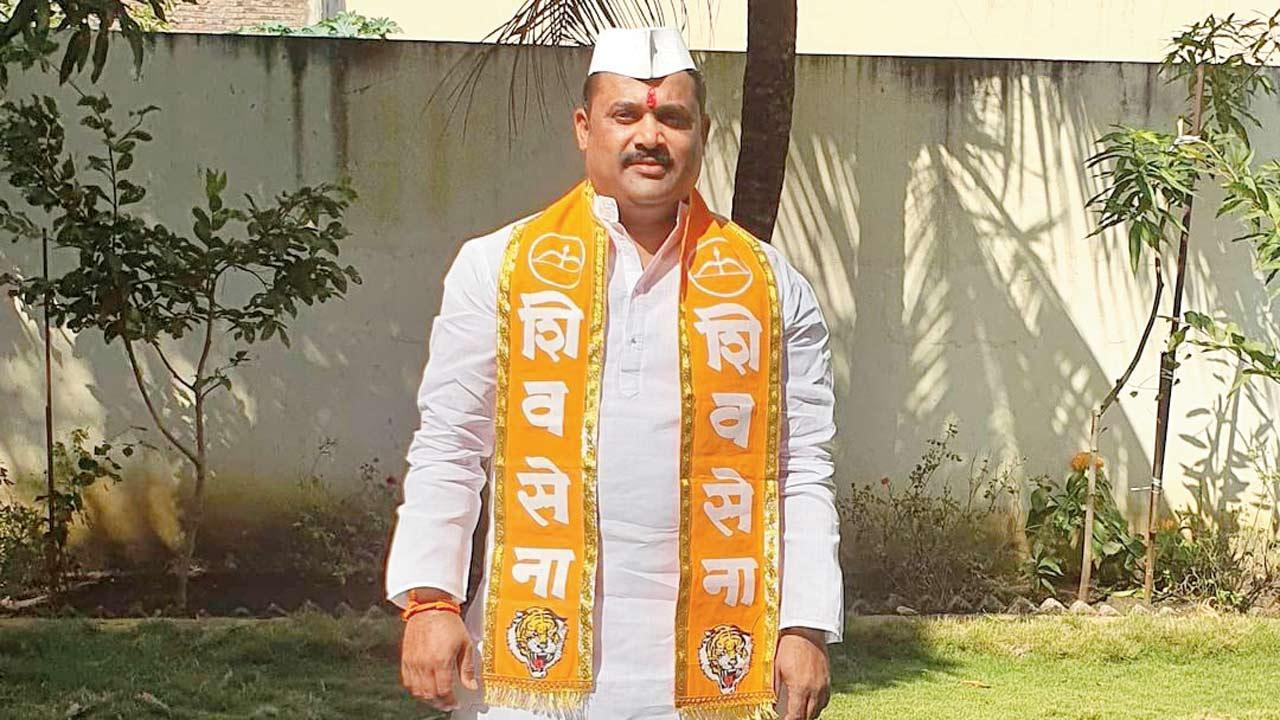 The message was unique in itself; what made it more so was that it was penned by a Shiv Sainik. Pravin Jethewad's WhatsApp appeal to Muslims of Maharashtra to ignore provocations by MNS members has not only gone viral but has also received appreciative responses from as far as London. In response to Raj Thackeray's directions to his followers to play the Hanuman Chalisa outside mosques starting May 4, Jethewad advised Muslims not to bother to resist or counter the MNS chief.
Jethewad, a prominent Shiv Sainik from Nanded, advised Muslims not to bother to resist or counter the MNS chief through speeches, TV debates or social media. Instead, he asked them to hand over CCTV footage of miscreants creating a ruckus outside mosques to the police along with a list of MNS/BJP "goons". "Under the leadership of Uddhav Thackeray, Maharashtra is calm and will remain calm, and we, the coalition government, will protect (sic)," the message read.
Jethewad's message, issued in English, Hindi and Marathi, wasn't just a dry piece of practical advice. It struck a chord with readers because it mentioned that there wasn't a single place of worship that didn't use loudspeakers—be it Hindu, Sikh, Buddhist or Muslim. No one had found this bothersome, said the message, adding, "On the contrary, we are happy to hear the holy morning prayers, azan, kakad aarti, call of Dattatraya, Buddhist worship."
Muslims have responded with lavish praise to Jethewad's message. "Never before has such a gesture of friendliness and communal harmony been extended to Muslims by any party or government in the history of India," Pune's Kuljamaatee-Tanzeem, a federation of different Muslim organisations, wrote to him, while a woman from London showered him with blessings.
But, given the Maharashtra police's past indulgence towards Raj Thackeray and their harshness towards Muslims, can Jethewad's assurance be believed? "Hasn't the power of the law already been displayed against MP Navneet Rana and her husband?" countered Jethewad. In addition, a Sangli court had issued a non-bailable warrant against the MNS chief two days ago for his inflammatory speech made during his 2008 anti-North Indian agitation.
But the police had yet to execute the warrant. "Let his pitcher of sins overflow," replied Jethewad. As for the police's attitude towards Muslims, Jethewad pointed out that Uddhav Thackeray had made Malad MLA Aslam Shaikh Mumbai's guardian minister, and hence responsible for Mumbai's affairs, including law and order. "Isn't that a message in itself?"
He, however, maintained that the police didn't behave any differently with Muslims. It was more a question of the community's "backwardness and lack of education" contributing to the friction. Himself a tribal, Jethewad is concerned about the need for education among Muslims. "I've seen how low the percentage of Muslims going to school is in Nanded, Parbhani," he said. In one of his WhatsApp messages, he proposed the setting up of study centres to accommodate 1,000 students in every Muslim area. "It is the responsibility of those educated to ensure that others get education," he said.
Talking about what prompted his message, he said it was because the "unity and integrity of India was threatened" and added, "When someone attacks you, you have to defend yourself, but this must be done through constitutional means. Such action can only be taken by the government."
Coming from a Shiv Sainik of 15 years, who began his political career in the Bharatiya Vidyarthi Sena, this sounded surreal. So did the contents of his WhatsApp texts and videos on the loudspeaker controversy, which show that Hindu-Muslim harmony had a personal significance for him.
In one message, he recalled his childhood friendship with a Muslim. In his videos, he talked about his Muslim teacher who treated him like a son, and his two sons` burqa-clad teachers. In his videos, Jethewad also speaks about Muslim poets who wrote patriotic songs, and how Lata Mangeshkar had a Muslim guru who took special care of her. "This is our India," concludes the Shiv Sainik.