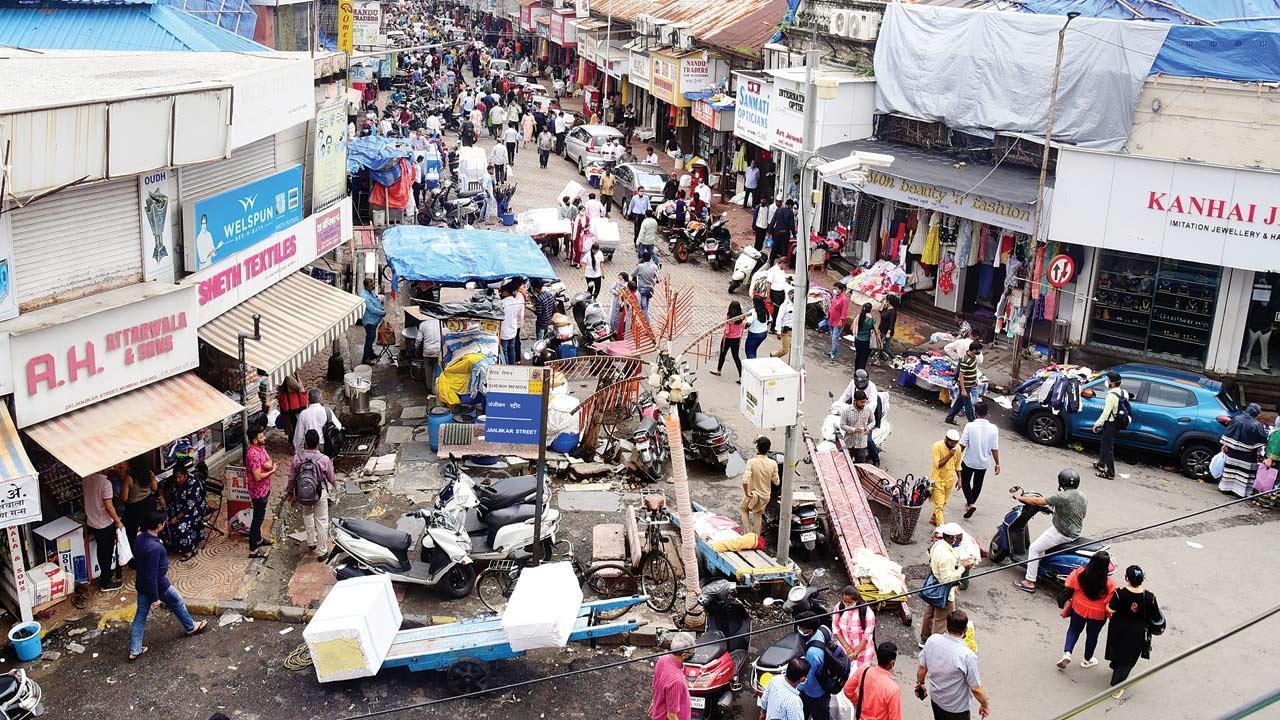 Nearly two months after the state government amended the Maharashtra Shops and Establishment Act mandating shops in the state to display signboards in Marathi, the BMC will start taking action, from May 15, against those who fail to implement it. The civic corporation will also act against liquor shops and bars named after gods and goddesses, saints, national heroes and forts.
The BMC had brought out a circular on the amended Act in the first week of April. It says the letters in Marathi – Devanagari script in shop signboards cannot be kept smaller than the letters in other scripts. There are 5.08 lakh shops and establishments registered with BMC.
"First, we will appeal to them to use the Marathi script. We will also give a few days to those who do not have a nameplate, as per the rules," said Deputy Municipal Commissioner Sanjog Kabre. "We have already submitted a proposal to civic chief Dr I S Chahal on this," Kabre added, "If they do not follow the rules even after the given period, they will be dealt with as per the rules." A civic official said the BMC send notices to those who fail to implement the directive. "The court will decide the quantum of punishment. Similar action will also be taken against liquor shops and bars," he said.
The official said teams from the BMC's licence department will visit shops and establishments to raise awareness of the new requirement. "We are yet to decide on the size of the teams. It will be as per the size of the ward."
"Our federation had appealed to the Bombay High Court against the decision of the state government. But our demand was denied by the HC," said Viren Shah, president of the Federation of Retail Traders and Welfare Association. Now, the federation is mulling over moving the Supreme Court. "We are in the process of taking legal advice for the further move," Shah said, adding that the federation has already urged shop owners to follow the rules.
Shiv Sena spokesperson Sheetal Mhatre said, "As the law has been made, everyone should follow it. There is no need for legal action if everyone follows the rules," she said. "As I am a former corporator of Dahisar West Kandarpada ward, I have already made an appeal to the owners of shops and establishments to have Marathi nameplates. I was ready to bear the expenses, but the shop owners themselves did it."
School names in Marathi
The BMC had come out with a directive for all primary schools in the city telling them to include the Marathi script on their display boards. "According to the circular, every primary school should display the name in Marathi. This circular is mandatory for all schools. The education department will take action as per the circular," said an official. There are 1,102 aided and non-aided primary schools in the city apart from 973 BMC-run primary schools.