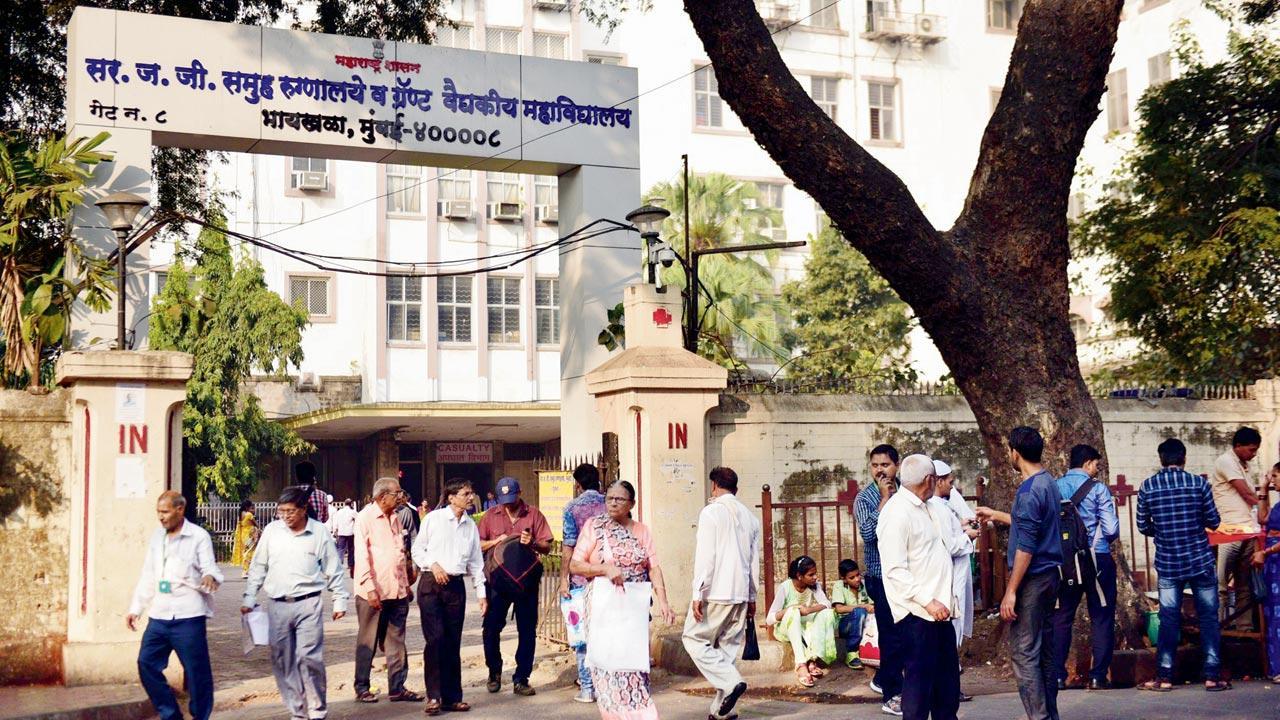 The Sir JJ Group of Hospitals will take the travel history of patients before admission in non-emergency cases and refer RT-PCR tests, if needed, to those who have recently been to states registering a rise in COVID-19 cases.
According to the circular issued by the conglomerate of four hospitals, Delhi and Uttar Pradesh are top on their radar.
"After the third wave receded, the central government issued a circular stating that there was no need for RT-PCR tests of close contacts of COVID-19 patients and asymptomatic people. Thereafter, there was a tremendous drop in testing figures in the city. Currently, tests aren`t done at railway stations, markets, or any other public place. Even government- and BMC-run hospitals are avoiding RT-PCR tests of non-COVID patients during admission. However, due to the rise in COVID-19 cases in Delhi, UP and some other states, Sir JJ Group of Hospitals has now asked doctors to refer RT-PCR tests to patients who have travelled to high-prevalence states, to be on the safer side," said Dr Pallavi Saple, the dean of Sir JJ Group of Hospitals.
"As of now there are no directions or guidelines from ICMR on testing. For now, it is entirely the doctors' call. They will take the patient's history and decide whether there is a requirement for a test," Dr Saple added.
Doctors at BMC-run hospitals are also being cautious, but waiting for official orders. KEM Hospital Dean Dr Sangeeta Rawat said, "We are taking the history of patients, and if someone is suspected of symptoms, we send them for an RT-PCR test. As of now, we don't have many cases."
Deputy Dean Sion hospital Dr Vidya Mahale said, "We are not doing RT-PCR tests of non-COVID patients. We conduct COVID-19 tests in some cases, like surgery or endoscopy or where doctors have very close contact with patients." She said they have not yet decided on testing patients with travel history.
A representative of Maharashtra Association Resident Doctors (MARD) said, "Currently, referring patients for a COVID-19 test is a doctor's call. We are admitting patients if they don't have COVID-19 symptoms. As cases are increasing in other states, we are taking the recent travel history of the patients and if we have doubts we go for the RT-PCR test."