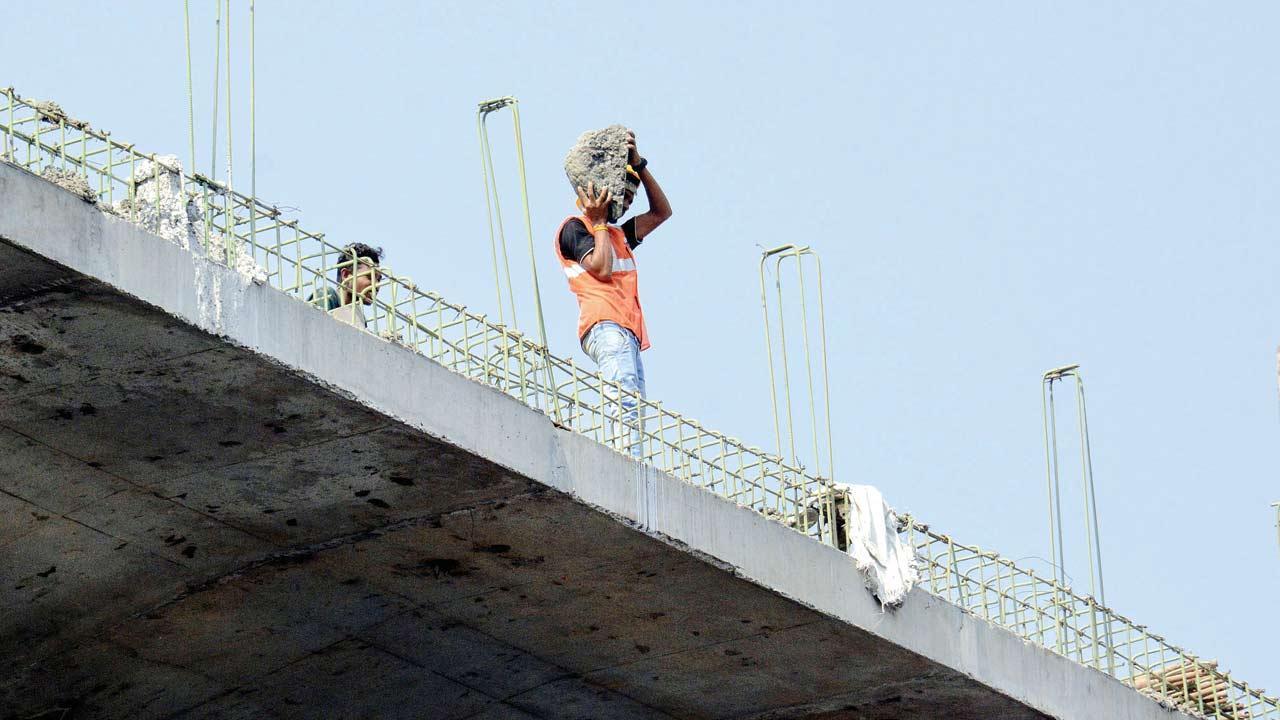 Taking note of mid-day's report on how the contractor working on the Motagaon-Mankoli bridge over Ulhas river was dumping debris into the river, the MMRDA commissioner has ordered an enquiry into it. Metropolitan Commissioner SVR Srinivas said, "I have ordered the officials concerned to enquire into the same and take action against those responsible."
On Tuesday mid-day had reported how a senior photographer of this paper had on April 30 spotted workers dumping concrete chunks, construction material and debris into the already polluted river. The photographer, Satej Shinde, took pictures and videos where the workers can be shown throwing waste material into the river.
Ulhas is an important river that supplies drinking water to a number of people living in Ulhasnagar, Kalyan, Dombivli and also parts of Navi Mumbai. But it is among 53 of the most polluted rivers in Maharashtra and one of 351 most polluted rivers in the country, as per the Central Pollution Control Board. The river has been facing problem of untreated sewage and wastewater being illegally released into it.
The Mumbai Metropolitan Region Development Authority (MMRDA) is constructing a six-lane bridge passing over Ulhas river connecting Thane and Dombivli. In July 2019, the state forest department handed over 1.44 acre of mangrove forest land to the MMRDA following approval from the Union environment ministry.
The 980-metre bridge on Mankoli-Motagaon road is being constructed at a cost of over Rs 223 crore. Once completed, the bridge will act as an important link between Thane and Dombivli and reduce the travel time between the two cities by an hour. The work on the bridge is expected to be completed by this year.