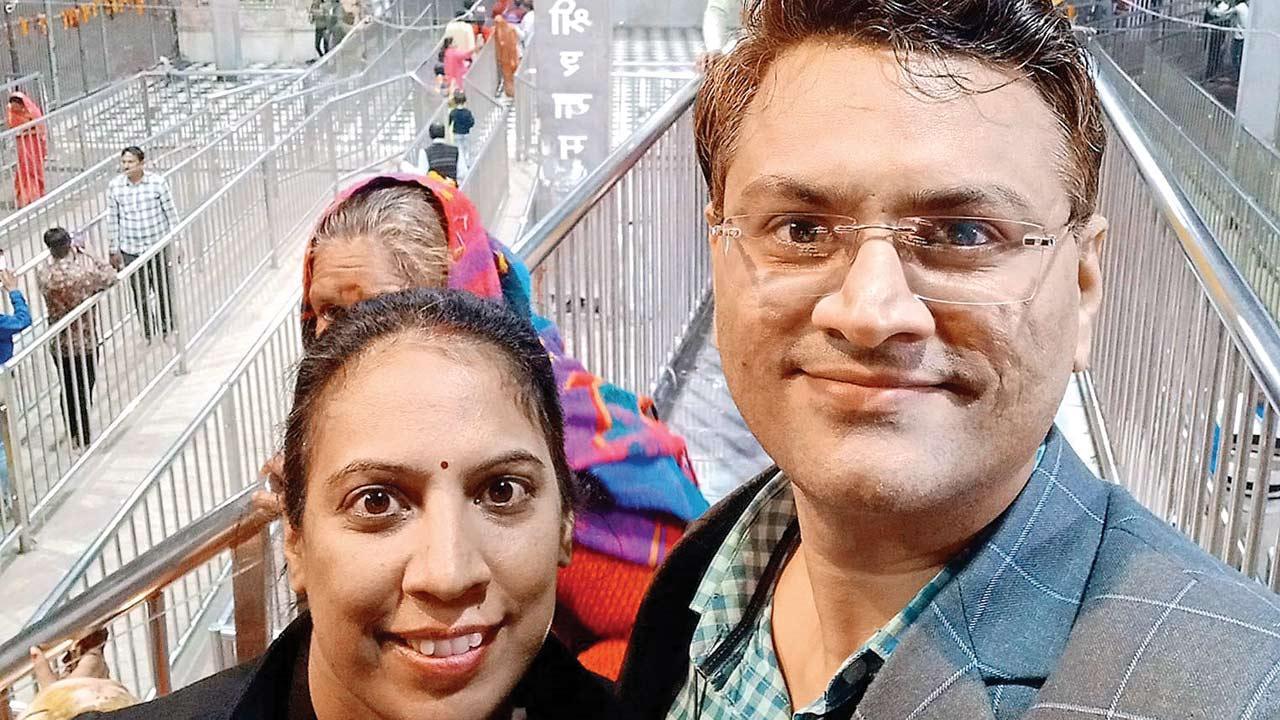 The Supreme Court on Monday disposed of the criminal writ petition filed by the father-in-law of Dr Archana Sharma, the gynaecologist from Rajasthan who died by suicide in March, and directed him to approach the appropriate forums in the state for their grievances.
Ashok Upadhayay, 69, filed the writ petition at the SC on April 9, demanding a court-monitored probe by the CBI or a Special Investigation Team into the death of Dr Sharma, 42, and the alleged role of a local politician and police officers from Lalsot, Rajasthan.
His counsel, Advocate Avadh Kasuhik, said, "… The court expressed its concerns over the issue…but, it suggested that since various reliefs of different nature have been sought in the petition, the petitioner should approach the appropriate forums for every relief, and thus, gave liberty to the petitioner to work out his remedies in accordance with law."
Doctors and Lalsot patients are avoiding Anand Hospital, opened by the couple, since the incident
Dr Sharma's family has decided to approach Rajasthan High Court for court-monitored probe, compensation, etc. In order to get the erring police officers punished for their action against the SC verdicts in past cases, the family has instructed their lawyer to file a contempt petition before the top court. Dr Sharma was booked for murder after a pregnant woman under her care died of postpartum haemorrhage. She later took her own life.
Action against cops
Various medical bodies, the Association of Medical Consultants-Mumbai, had earlier pointed out that police clearly violated the fundamental principles of deciding medical negligence as laid down by the SC in its Jacob Mathews case. The judgment mandated a reference to a medical board before filing any case against a doctor.
The petitioner has demanded contempt of court proceedings against Dousa Superintendent of Police Anil Kumar Beniwal, Lalsot Deputy Superintendent of Police Shankar Lal Meena and Lalsot Station House Officer Ankesh Choudhary. The late Dr Sharma's widower Dr Suneet Upadhyay, a neuropsychiatrist, told mid-day, "We respect the Supreme Court's directives and we will soon file our plea before the Rajasthan High Court."
Speaking on the probe, he said, "We have learnt that the wanted accused, Shivashankar alias Bhalliya Joshi, a local political thug, who instigated the mob [to harass the doctor], has been arrested….but they have not touched a local newspaper representative."
Anand Hospital suffers
They took out a loan of Rs 5 crore six years ago to open Anand Hospital for the people of Lalsot, but now their dream remains just on papers, said Dr Suneet. "Since the incident, hardly any patients visit the OPD, other than those under psychiatric care. We used to have 40-50 deliveries a month. Now, doctors are reluctant to join us out of fear, and the inflow of patients has dropped drastically." He said the biggest financial burden he has today is the loan. "The monthly EMI is around R11 lakh and to cover the fund shortage, I had to take out another loan."
IMA speak
Dr Santosh Kulkarni, joint secretary of IMA Maharashtra and central executive committee member of IMA India, said, "I haven't personally received any recent updates from IMA headquarters in Dr Archana Sharma case filed in the SC, but whatever may be the result, our Rajasthan state and central IMA will take proper legal opinion and protest forward. The central and Rajasthan state IMA are supporting Dr Sharma's family and will continue to do so."