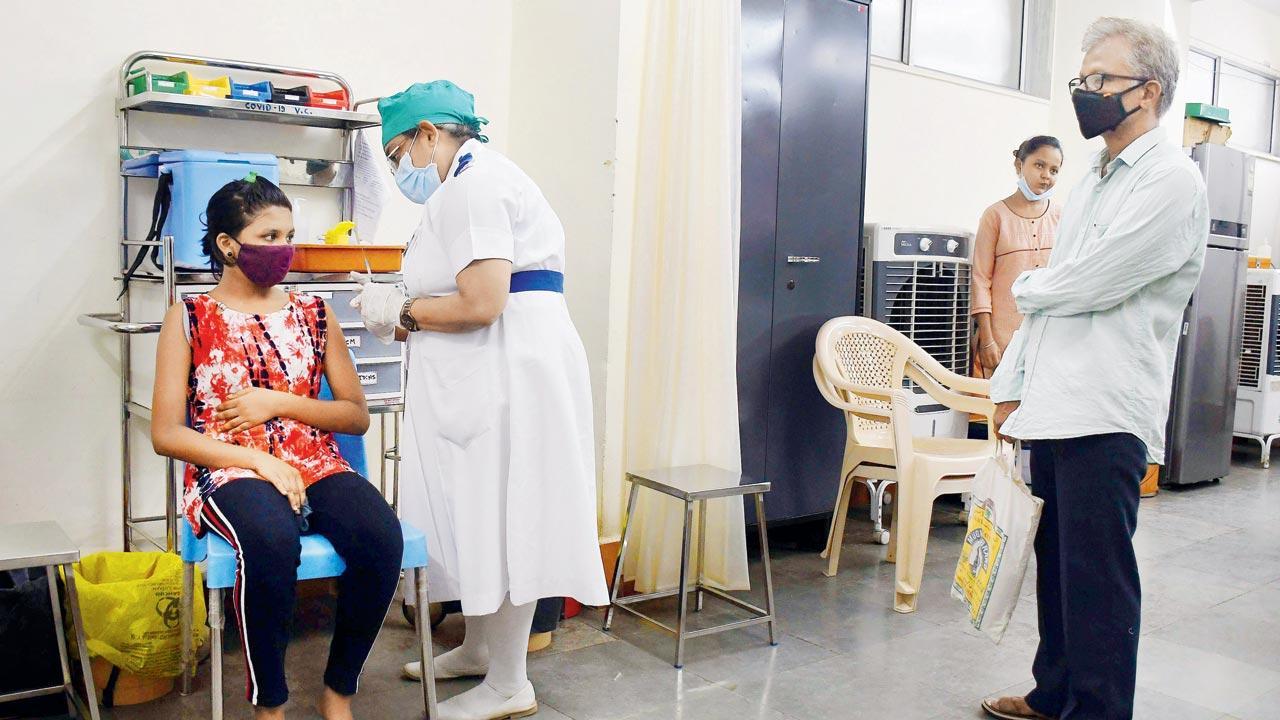 Experts have welcomed the Supreme Court's judgment on Monday that people cannot be forced to take vaccines as they have the right to bodily integrity under Article 21 of the Constitution. Healthcare experts, however, said that it is advisable that citizens take the vaccine on their own accord and continue following COVID-appropriate behaviour.
Dr Wiqar Shaikh, professor of Medicine, Grant Medical College and Sir JJ Group of Hospitals, said he was not surprised at the Supreme Court's decision. He added that initially only one dose was recommended, which was later extended to two doses and now booster doses too, as studies have found that the vaccine-induced antibodies drastically reduced within 3 to 6 months.
Speaking on the efficacy of booster doses, Dr Shaikh quoted an article in the New England Journal of Medicine dated April 21 which concluded that current COVID-19 vaccines were not effective against Omicron variants and said it was more important for people to follow COVID-appropriate behaviour including wearing masks, "which should be made mandatory".
Need more data
"It appears that the government did not have adequate Indian data to demonstrate that as compared to vaccinated individuals, the unvaccinated are more vulnerable to COVID-19 infections and re-infections, run a higher risk of severity of the disease and fatality, are also at a higher risk of generating mutant variations of the virus. But there are several good published studies worldwide that have clearly shown the difference between the two groups and that mass vaccination reduced the emergence of newer variants. The slowing down of support for vaccinations can be avoided by generating adequate national studies that will satisfy the public and the SC," said Dr Subhash Hira, professor of Global Health at University of Washington-Seattle and an advisor to WHO-TDR Geneva.
He added, "Scientists who have followed the 40-year struggle of the HIV/AIDS pandemic will vouch that lack of local studies and in-country data led to reduced support for vaccines. Consequently, instead of early vaccines against fewer recombinant forms, HIV/AIDS kept adding recombinant forms that now tally over 90 strains, which has made it increasingly difficult to produce a polyvalent vaccine for protection against all the variants. I would be wary of India taking advice from poorly-experienced scientists who have a low depth of public health knowledge and global experience."
Don't bar unjabbed
Dr Santosh Kadam, vice-president, Indian Medical Association-Maharashtra, said, "World over, leaders, doctors, WHO officials have been advocating vaccination against COVID-19 in the larger interest of the community, but vaccination should not be made mandatory for gaining access to facilities and public places, as mandated by some states. Those without the vaccine should not be barred, as at present case positivity is very low, but at the same time, vaccination should be advised as it is in the larger interest."
Dr Kadam said the vaccine needs to be taken by the public at large voluntarily as "we have experienced in the past two years, even if someone gets infected after the vaccine, it does not lead to complications and lowers fatality."
Constitutional expert's view
Advocate Shreeprasad Parab, who specialises in constitutional law, said, "Article 21 of our Constitution states that 'no person shall be deprived of his life or personal liberty except according to procedure established by law'. Right to life or personal liberty is linked with freedom under article 19 and arbitrariness under article 14. The state, while imposing the compulsion for COVID vaccination, failed to prove the test of just, fair and reasonableness with regards to the risk of transmission by a person who is not vaccinated as compared to a person who is vaccinated. Thus, the restriction by the state is violative of the guarantee against arbitrary action by the state."
What SC said
The Supreme Court of India on Monday said that no individual should be forced to get COVID vaccine and added that the conditions imposed by some state governments, such as restricting those without vaccine access to public places, is disproportional and should be recalled in the present prevailing conditions.
The court added that it was satisfied that the current vaccination policy on the basis of unanimous views of experts about the benefits cannot be said to be 'unreasonable and manifestly arbitrary'. It further said that the government is entitled to regulate issues of public health concern by imposing certain limitations on individual rights which are open to scrutiny by constitutional courts to assess whether such invasion is appropriate into an individual's right to personal autonomy and right to access.