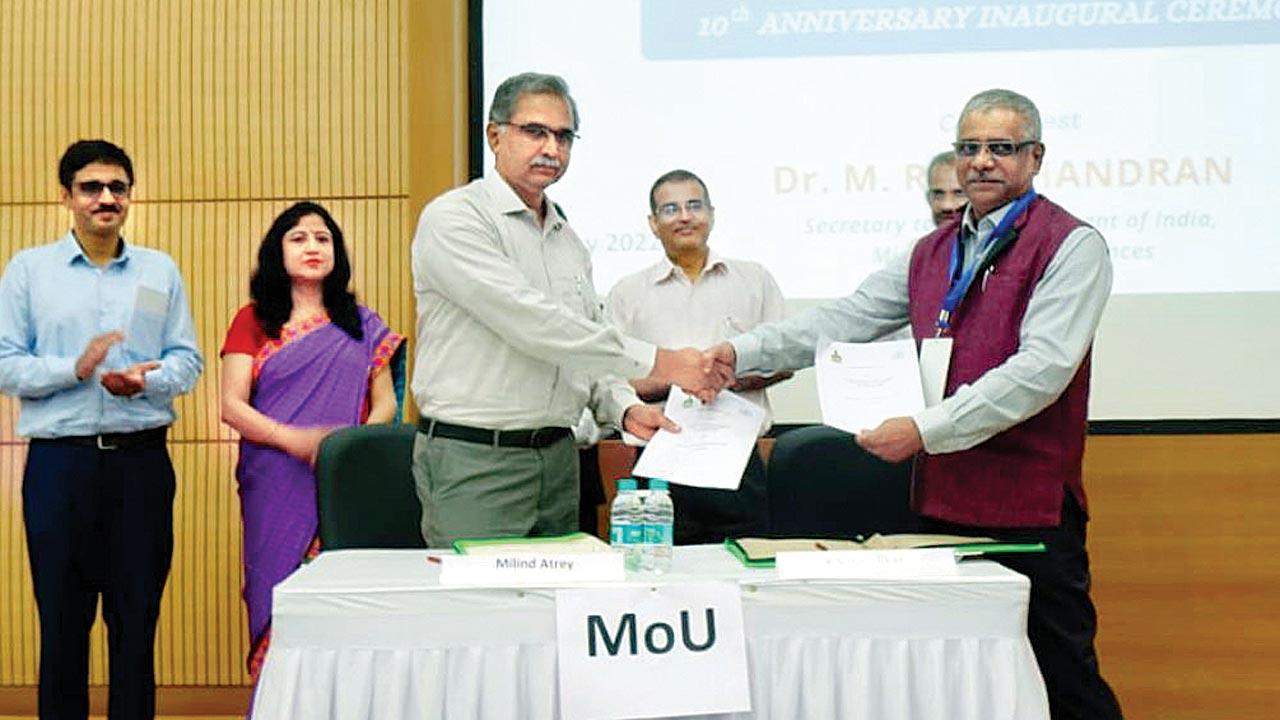 With an aim to contribute to India's ambitious target of reaching net-zero emissions by 2070, the Indian Institute of Technology-Bombay has partnered with the India Meteorological Department to develop a user-friendly weather forecasting application. A letter of agreement was accordingly signed on Monday.
"Climate change is an urgent challenge, and to decelerate climate change and its effects there is a need for significant strategic attention to developing solutions that are immediate, scalable, and cost-effective," an statement from IIT-Bombay read.
The institute plans to establish a Centre of Excellence in Climate Services and Solutions within the Interdisciplinary Program in Climate Studies, which will leverage the expertise of its students and faculty members to conduct solution-oriented research that can help mitigate climate change.
As part of the collaboration with IMD, climate forecasting and information-based smart applications for various sectors such as agriculture, farming and irrigation, health, and so on will be developed using technologies such as artificial intelligence and machine learning, among others.
Dr M Ravichandran, secretary, Ministry of Earth Sciences, said, "IDPCS is a very good initiative by IIT-Bombay as it is important for studies of climate science. Interdisciplinary academia has immense potential, and I look forward to the ministry working collaboratively with IIT Bombay."
The establishment of the first-ever Chair Professorship in climate studies is another special initiative that has brought IIT-Bombay one step closer to its mission. "The Vinaya and Samir Kapoor Chair in Climate Studies is expected to greatly benefit the Centre for Climate Studies as well as the IDPCS by encouraging increased student and faculty participation in climate research," said an IIT-B official.
Professor Subhasis Chaudhuri, director of IIT-Bombay, said now it was more important than ever to develop actionable and sustainable solutions to combat the climate crisis. "The mission of IIT Bombay is to become a thought leader in Climate Studies and to make a difference through cutting-edge research and industry collaborations," he said.