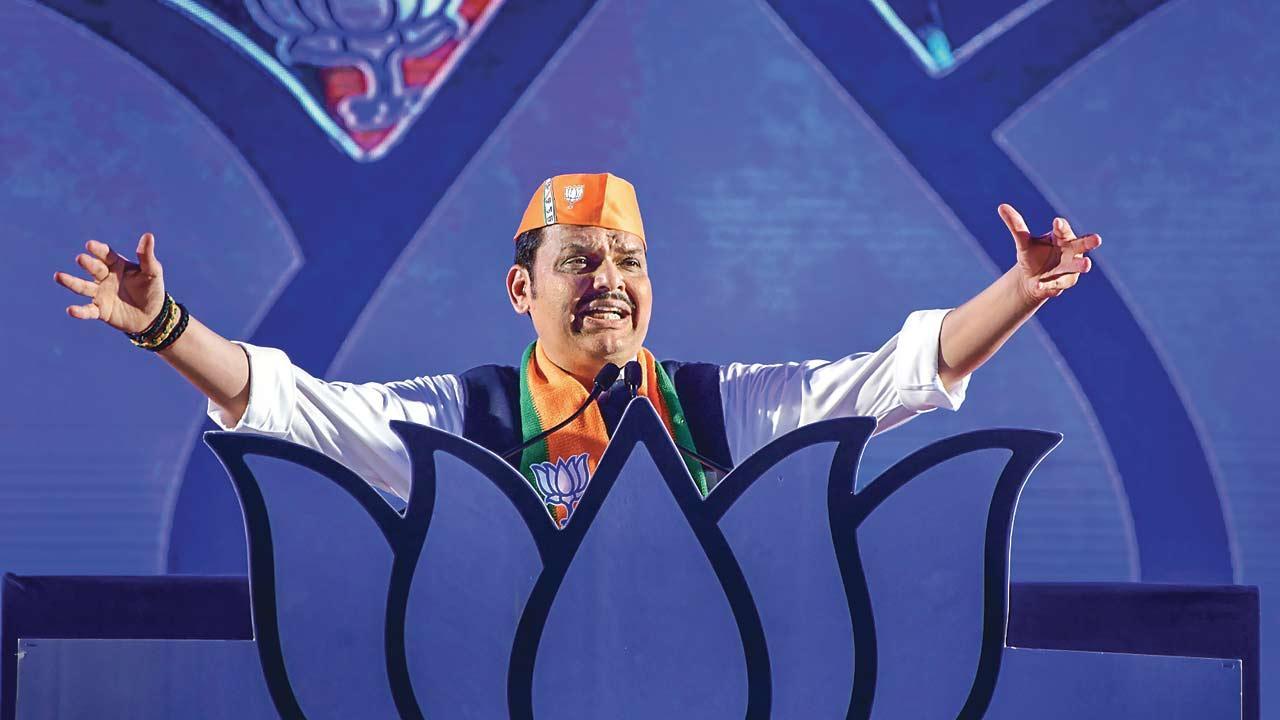 Launching its civic poll campaign, the BJP has appealed to voters to free Mumbai of the mafia. Members attacked rival number one, the Shiv Sena, which has been ruling the Mumbai civic body for three decades, part of which was in coalition with the Bharatiya Janata Party (BJP).
Speaking at Maharashtra Day celebrations at Somaiya Ground, Opposition leader Devendra Fadnavis said it was time Mumbaikars freed the city of the mafia that has looted civic coffers and denied public welfare and development. He alleged corruption in many civic departments and city projects, including COVID-19 management.
Devendra Fadnavis at the BJP rally at Somaiya ground on Sunday
Fadnavis said the city should be in the hands of the people who follow real Hindutva. He said the Sena's Hindutva was a sham. "They say they demolished the Babri Masjid, but who were the accused on the police case? There was no one from the city from your side (Sena)," he said, mentioning the names of the 32 accused, including BJP leaders and office bearers of Hindu organisations.
He said the BJP did not brag about the demolition because a conscious decision was taken by those involved to not take credit, but share it with Kar Sevaks. Fadnavis said reciting Hanuman Chalisa amounted to sedition in Maharashtra. "Tell me are you on the side of Ram or Ravan? It is because Hanuman Chalisa demolishes Ravan Rajya not Ram Rajya." he said.
He said some people (the Sena) thought they were Maharashtra, their insult was Maharashtra's insult, their honour was Maharashtra's honour. "But it is not. The 12 crore people of different castes and communities are Maharashtra, not you," he said.