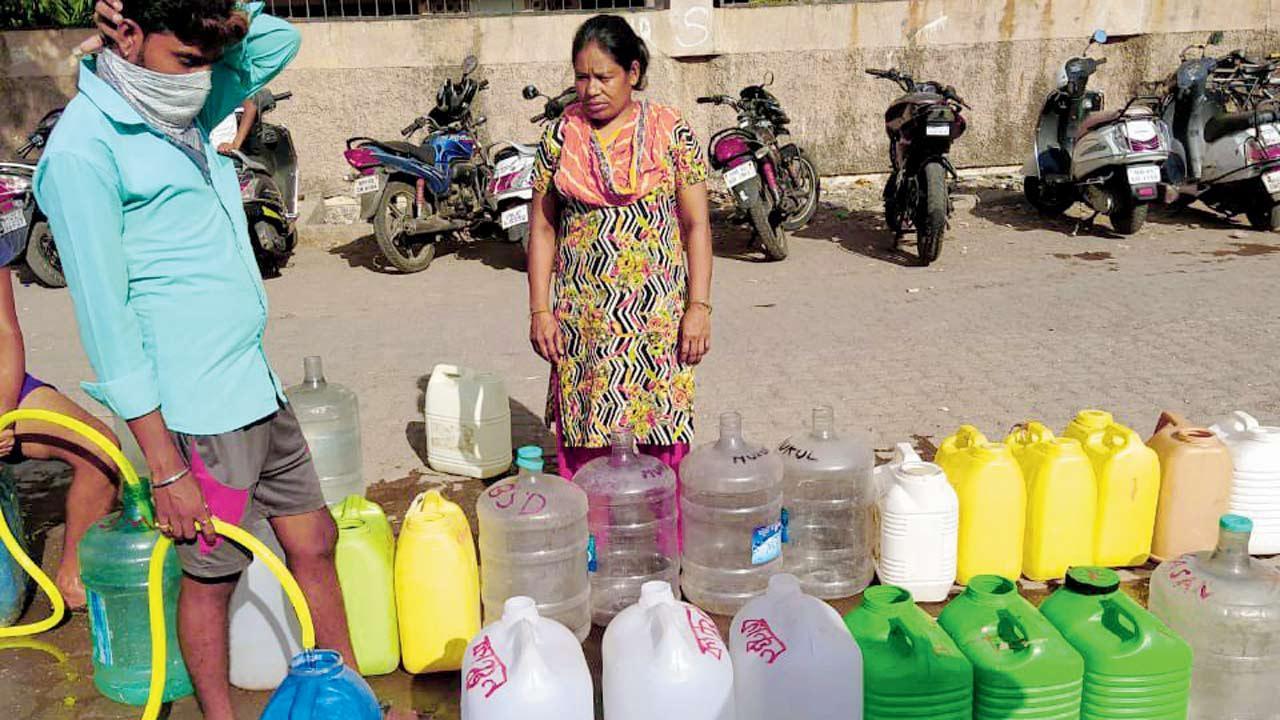 Slums without an authorised drainage system will finally get water connection, as part of the 'Water for All' policy with the BMC relaxing the rules. Thousands of slum dwellers have been waiting for the connection for over three-four years, but could not secure it in view of the clause that mandated existing drainage system as a prerequisite.
With this decision, around 55,000 buildings without occupancy certificates and 20 lakh people in around 150 illegal slums will get legal, regular and clean water. The Brihanmumbai Municipal Corporation, however, has decided not to grant water connection to dilapidated buildings and encroachments.
The BMC had first sanctioned the 'Water for All' policy in 2016 following a December 2014 order of the Bombay High Court which stated that water supply is a fundamental right irrespective of whether the house was legal or illegal. However, the BMC put several terms for the implementation of the policy which meant that only a handful of slum dwellers had actually managed to get the connection.
After the civic body announced its decision to implement the policy two weeks ago, activists had pointed out that it was not possible for those living in illegal slums to obtain no objection certificate from civic authorities.
"How can the civic body expect an authorised drainage system in illegal slums? But as people use water from other sources, there is some drainage in every locality. The BMC is worried about mosquito menace and stagnation but has not thought about how people survive without clean drinking water," said Sitaram Shelar, activist with Pani Haq Samiti.
In view of these points, the BMC decided to revoke the condition. "The BMC will not insist on an NOC from the drainage department. But in case of any stagnation or other problems such as improper upkeep, the civic body reserves the right to take action including disconnection," said P Velarasu, additional municipal commissioner.
He added that the BMC tried to be flexible for an all-inclusive policy but there are certain sections which won't get connections. "We will not provide connection for C1 category [dangerous] dilapidated buildings and encroachment on footpaths and roads," said a BMC official.
Activists added that there was a need for standard operating procedures for the implementation of the policy. "There should be SOP in all departments for processing connection applications. As per the previous policy, where the water supply network of the corporation is not available, the concerned assistant engineers should inspect the site and make the network available. This work should be completed in a period of three or six months," said Shelar.