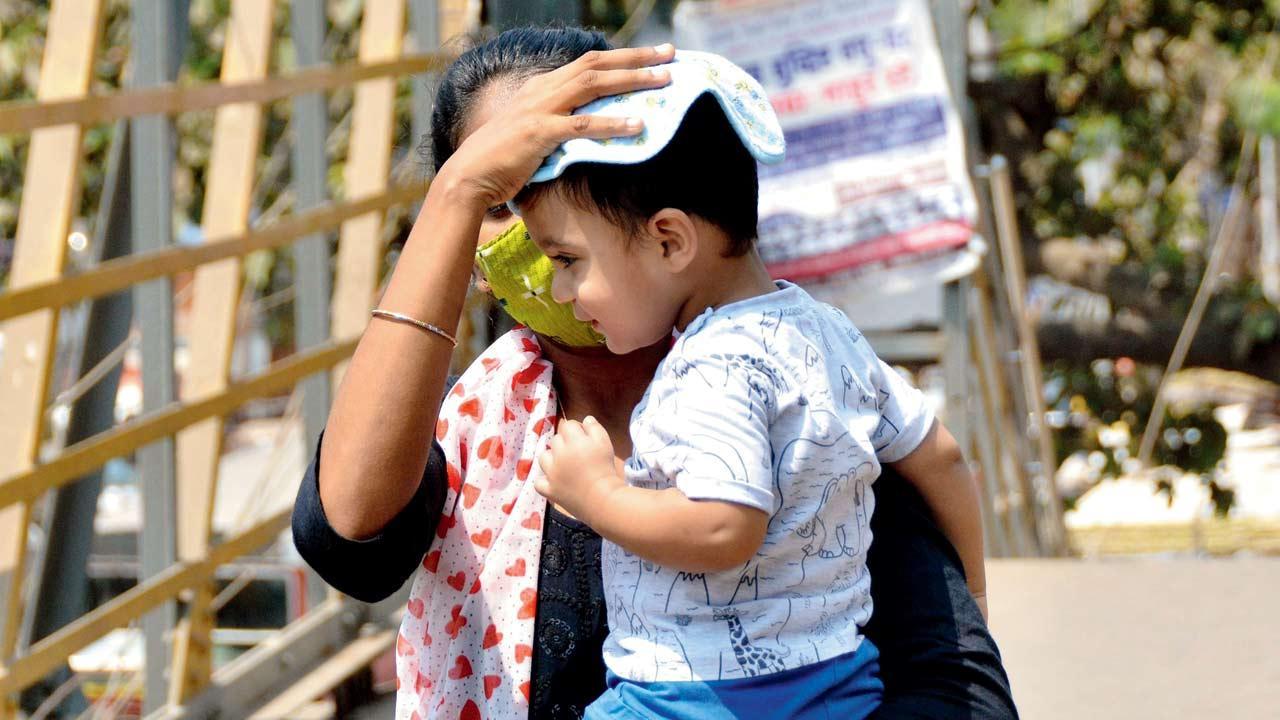 As the sweltering heatwave spreads across central India, Maharashtra's Brahmapuri and Chandrapur remain the hottest in the state, ranking 14th and 15th on the list of hottest places in the world, respectively. On Sunday, the maximum temperatures in Brahmapuri and Chandrapur, both in Vidarbha region, were 46.2 and 46 degrees Celsius, respectively.
The average maximum temperature over central India, including regions of Vidarbha, Marathwada and the southern belt of Madhya Pradesh that shares its border with Vidarbha, in April this year has been the highest ever known to date, as per India Meteorological Department (IMD) data till April 30. North India, meanwhile, recorded the highest temperature in the past 122 years and is likely to get some respite soon.
IMD alert
Meanwhile, IMD has predicted that the heatwave conditions will prevail in Vidarbha and Marathwada for the next few days and has appealed to the citizens to keep safe and take precautions. IMD's Regional Meteorological Centre, Nagpur has issued an orange alert for Chandrapur and Akola up to May 5.
"Heatwave conditions in isolated parts over Vidarbha during May 1 to May 3; over MP, Chhattisgarh, Telangana and West Rajasthan on May 1 and May 2; over HP, Punjab, Haryana-Chandigarh-Delhi, south UP, Kutch and east Rajasthan on May 1. Abatement of a heatwave over the region thereafter," said KS Hosalikar, scientist head of SID at Climate and Research Services in Pune.
Mercury levels
Chandrapur recorded a maximum temperature of 46.6 degrees celsius on Saturday, followed by Brahmapuri at 46.3 degrees Celsius, Akola at 45.5, Wardha at 45, Nagpur at 44.6, Godia at 44.5, Amravati at 44.2, Yavatmal at 44, Gadchiroli at 42.8, and Buldhana at 42 degrees Celsius, showed the IMD data.
During March and April, some places in Vidarbha and Marathwada, including Chandrapur, Akola, Brahmapuri, Wardha, and Jalgaon in Madhya Maharashtra, were recorded as the hottest places not only in the state but also among the hottest places in the world. Chandrapur had a maximum temperature above 40 degrees Celsius on 29 of the 30 days in April, with the exception of one day (April 23) when the maximum temperature was 39 degrees Celsius.
There were also instances of the temperature rising above 45 degrees. Chandrapur became the first place in Vidarbha on April 29 to cross the 45-degree celsius mark. The situation in Chandrapur was much better last April with the temperature reaching 40 degrees Celsius and above for 22 days but never exceeding 45 degrees Celsius.
What is heatwave
A region is considered to be under the grip of a heatwave if the maximum temperature reaches at least 40 degrees Celsius or more in the plains and at least 30 degrees Celsius or more in hilly regions. When the maximum temperature departure from normal ranges between 4.5 and 6 degrees, the IMD declares a heatwave whereas a departure over 6.4 degrees is considered a severe heatwave. Also, if an area records over 45 degrees and 47 degrees Celsius on any given day, IMD declares heatwave and severe heatwave conditions, respectively.
While maximum temperatures above 45 degrees Celsius are mostly recorded in Rajasthan, parts of Madhya Pradesh and Vidarbha in May, the latter has been recording temperatures above 40 degrees Celsius since March and has even reported over 45 degrees in some places during April.
"Central India, including Vidarbha, Marathwada in Maharashtra, and the adjoining southern region Madhya Pradesh, which shares a border with Vidarbha, had the hottest April on record this year. The lack of rain from western disturbances, combined with the formation of a high-pressure area over central India, resulted in the formation of hot sinking air in the region. North India is also dealing with this issue, but April has been the hottest month since 1901. Temperatures in northern India are expected to fall; however, temperatures in central India will remain above normal for at least another week," said Rajesh Kapadia of Vagaries of Weather, a popular private weather blog.
29
No. of days in April when temperature was above 40 degrees Celsius in Chandrapur