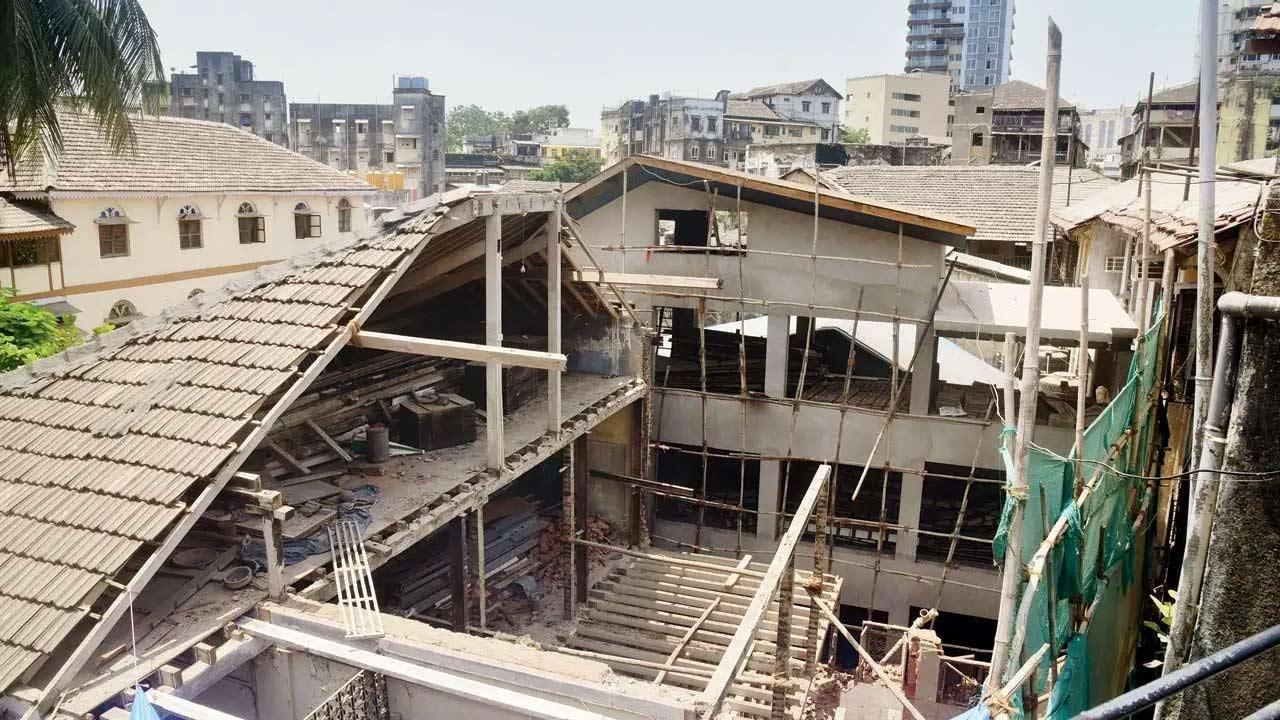 The Brihanmumbai Municipal Corporation is yet to find the owner of the demolished bungalow in Khotachiwadi.
After locals created a stir, the BMC on Thursday had stalled the demolition of the bungalow, which is over 100 years old, issuing a notice to the people working there. "Nobody has responded to us. Our officers are checking the documents. We will also report the matter to the Heritage Department," said Prashant Gaikwad, Assistant Municipal commissioner of D Ward.
Since nobody is taking responsibility for the demolition, the BMC will now sift through the records of the bungalow. "We will take further action after that," said an official, adding, "If it's a heritage structure, it will be treated as a serious offence."
As per BMC's records Khotachiwadi is a heritage precinct. "The Heritage committee can penalise the person responsible for the demolition," said Dr Rajiv Mishra, Mumbai Heritage committee member. No building can be demolished without the BMC's permission. "We have to check if permission had been sought," Mishra added. The original owner of the bungalow was a native of Khotachiwadi. "Few years ago, the owner sold it to some a community trust," a local resident said.