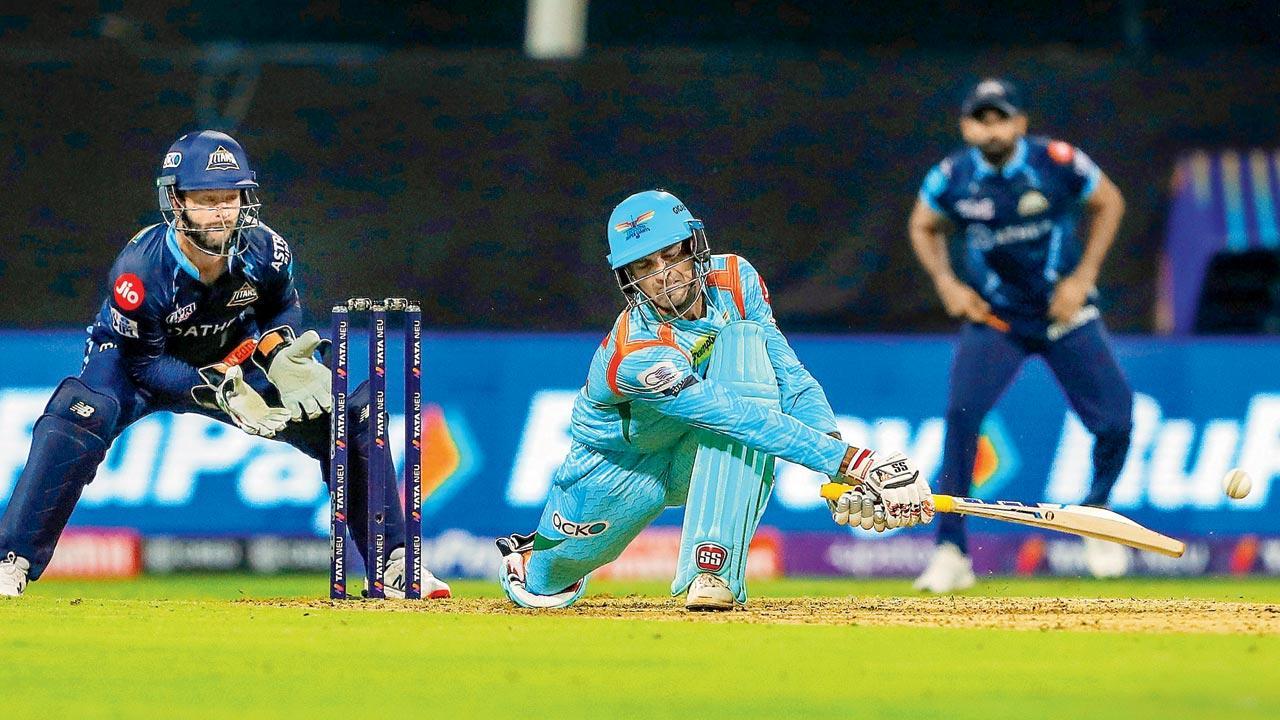 The ball may be sailing out of the ground, thanks to the sledgehammer shots at the high-octane Indian Premier League but not everybody is applauding wildly. Raj Purohit, vice-president of Garware Club House (GCH), located next to Wankhede Stadium at Churchgate, on April 26, wrote a 1.5-page letter to the Mumbai Cricket Association with the subject line mentioning that there is "harassment to members and financial loss to the club because of so many IPL matches being played at the Wankhede Stadium".
The letter has been copied to Sharad Pawar, president GCH and the Police Commissioner, Zone 1 Mumbai. Purohit said he is now awaiting a response.
Raj Purohit, vice-president, Garware Club House
Restrictions
The letter begins by congratulating and appreciating the MCA for enhancing and improving the cricket scenario in Mumbai. But, it goes on to say, "Due to IPL matches a lot of restrictions are imposed by police on entry of members and other bonafide visitors/vendors to the club house. This time, the number of matches has increased from five-six to 21 matches. There is also the likelihood of shifting matches to be played at Pune to the Wankhede Stadium. It means our members will be put to a lot of inconvenience and there will be a greater financial loss to the club house."
Ravichandran Ashwin during a match on April 10. File pic
Vacations
Given the raging summer, these restrictions are also proving to be quite the bummer for youngsters. Purohit said, "These are summer vacations and children want to swim in this heat especially and avail other sporting activities. They are unable to do so at certain times and most of all, guests are not allowed entry on match days." Purohit's communication also touched upon another bugbear—parking, or the lack of it, where, "members have to face parking restrictions on match days and park their vehicles on the street, compromising safety."
Losses
The letter stated, "Footfall of members is considerably reduced. The number of room and banquet hall bookings and members asking for catering and bar facilities are reduced."
Purohit said, "There are huge financial losses to the clubhouse. Consider that the club had a R50 entrance fee for one guest, only on that, we are losing thousands a day as guests are not allowed. Overall, the loss can be in crores as stated in my letter." He said that this was "high season for clubs, with children using the club big-time during summer vacation. It was also a good time for banquet and room bookings for guests as COVID restrictions have been lifted. Our over 50 rooms are empty as of now, so look at the losses we are facing."
Matches
When asked if it was futile writing a letter well into the tourney, Purohit said, "The matches should be evenly played at all the venues. I wanted to draw attention to that. It will also help if Pune matches are not shifted to Wankhede as that would mean more days the clubhouse remains partially accessible to members."
Wankhede Stadium has 21 IPL fixtures and is part of four venues where it is being played. IPL began on March 26 and goes on till May 29.
An MCA official stated, "The MCA is not going to curtail any matches. Wankhede Stadium is meant for cricket. We are also going to send this letter to GCH President Sharad Pawarji."
21
No. of IPL matches scheduled at Wankhede