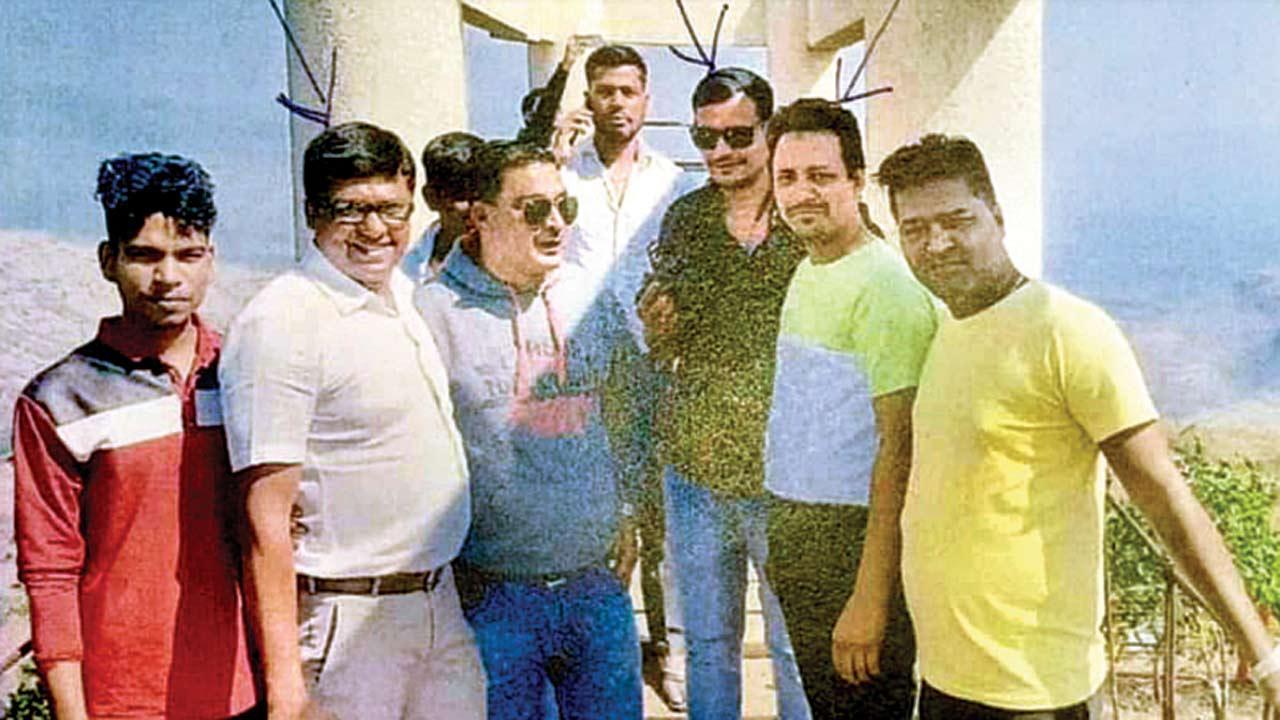 Among the criminals released due to the pandemic is Azam Aslam Butt, the murder convict, who was serving time at Nagpur Central Jail. Three constables of the same prison were photographed partying with Butt and others, when they visited Mumbai and stayed at Golden Residency in 2021. The prison head office in Pune has begun an inquiry against the trio.

Butt was serving his sentence at Nagpur Central Jail for the murder of Santacruz resident Kashinath Gharat in 2005. He was out on parole for 45 days when the government announced an extension for all parolees in view of the Covid-19 outbreak in 2020.
Golden Residency hotel at Vile Parle, where the constables stayed
His parole had conditions, according to which he was warned against intimidating the victim's family and he was not supposed to get involved in any case. However, in 2021, Juhu police booked him for threatening a Juhu resident. Despite the violation of his parole terms, he continues to live free, and even party.
'Trio helped Butt jump parole'
The three constables, who were photographed partying with him in Mumbai, Lonavala and Mahabaleshwar towards the end of 2021, are suspected to be the ones who helped Butt jump parole multiple times after being jailed in 2014.
In January, Kashinath's brother Vishwanath Gharat brought these parties to the notice of Nagpur Central Jail, which informed the prison head office in Pune. Last week, vigilance officers from the head office visited the hotel in Mumbai where the constables stayed, recorded statements, seized CCTV camera footage and gathered other evidence.
Azam Aslam Butt, the convict
Vishwanath alleged that "the constables were provided with foreign liquor and women at the hotel, and attended rave parties. They also did Mumbai darshan and had lunch at Butt's house. Later, they went to Lonavala and stayed at a private bungalow, and then to Mahabaleshwar."
Inquiry underway
A Nagpur jail official told mid-day, "We received a complaint, with the photographs of the three constables from Nagpur Jail who went to Mumbai in 2021-end and partied with Azam Aslam Butt at various places. They stayed at Golden Residency hotel at Vile Parle West for three-four days. Pune prison head office has started an inquiry. Butt was released on parole due to the pandemic."
"The Nagpur Jail authority is helping him to get parole, even though he has 10 different cases of murder, assault, threatening, forgery, etc… I found the photographs of the constables on social media. They were posted by Butt," he alleged.
Man in the yellow shirt, far left, and man in the checked shirt with a muffler are two of the three constables, spotted at one of the parties
A senior officer from the prison head office said, "We found evidence in Mumbai and other places where the three Nagpur constables had gone. We seized the CCTV camera footage in which the constables were seen along with the accused. We have not suspended them yet, because we have to record their statements and get further details. We will take action very soon." Butt was unavailable for comment.