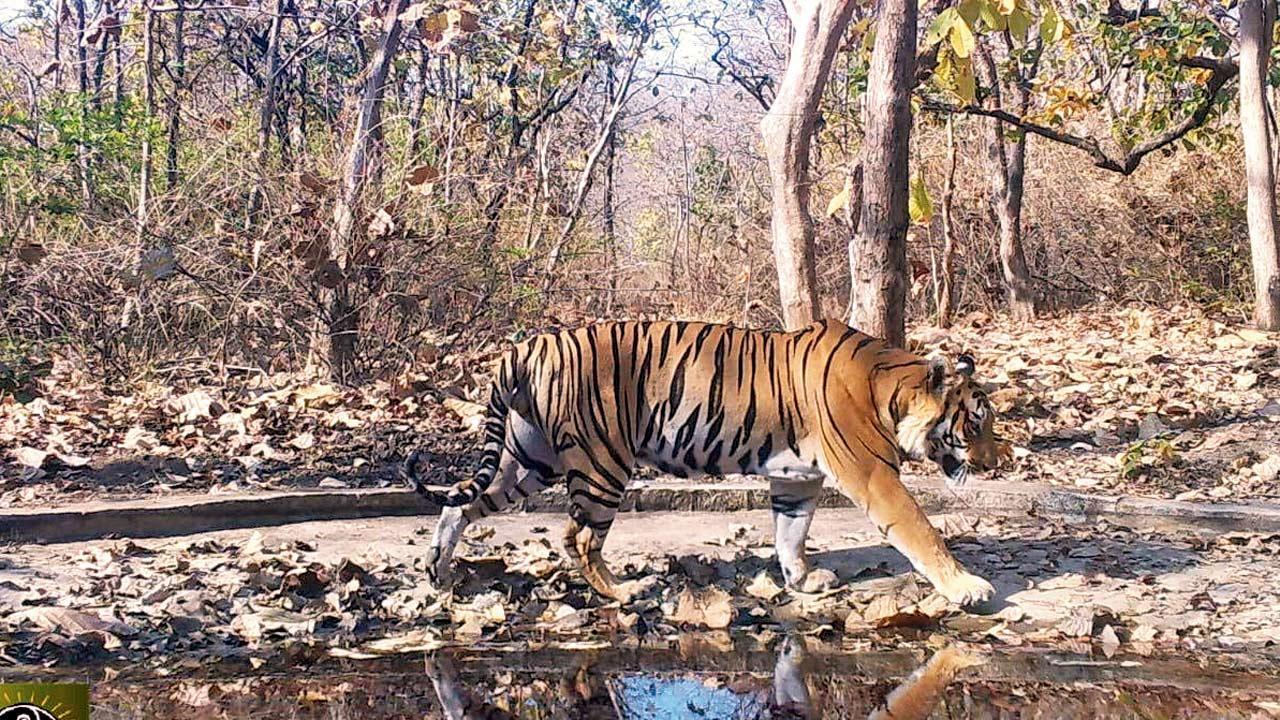 Remember Walker II? The tiger who walked about 2,000 km before making Gautala Wildlife Sanctuary in Aurangabad its home. There were doubts about its prolonged stay here in the absence of a female wild cat, but the young tiger was recently spotted near a waterhole, confirming its continued presence.
Clement Ben, additional principal chief conservator of forest, Wildlife (West), said, "The tiger was spotted at Gautala Autramghat Sanctuary last March, after more than 60 years. The male tiger is in sanctuary for over 14 months. The tiger had migrated from Tipeshwar Wildlife Sanctuary in Vidarbha. At present, the tiger is solitary and appears to be transient for a while. Camera traps have been installed at strategic locations in the sanctuary that are frequently visited by the tiger. Our forest department staff conduct foot patrolling in the area to collect direct and indirect evidence of the tiger."
On Wednesday, Ben posted a camera trap video of the tiger, which shows it seems to be enjoying its stay at the sanctuary. Sources said the tiger has a massive 260 sq km space to roam about. Over 20 camera traps have been installed to track its movement and CCTV cameras have been installed at artificial waterholes.
Depending on the movement of the tiger, the forest department officials are creating awareness among the local villagers, so that no disturbance is caused to the wild animal. The tiger was first spotted at the Gautala Autramghat Sanctuary on March 15, 2021, a first since 1940. It was later identified as T3C1, which was two years old then. Experts had said the tiger might have walked through Pandharkawada, Umarkhed, some parts of Telangana, Akola, Dnyanganga (Buldhana) and Hingoli, before arriving at Gautala from Ajanta mountain ranges.
260
Area in sq km that the tiger has to roam around in