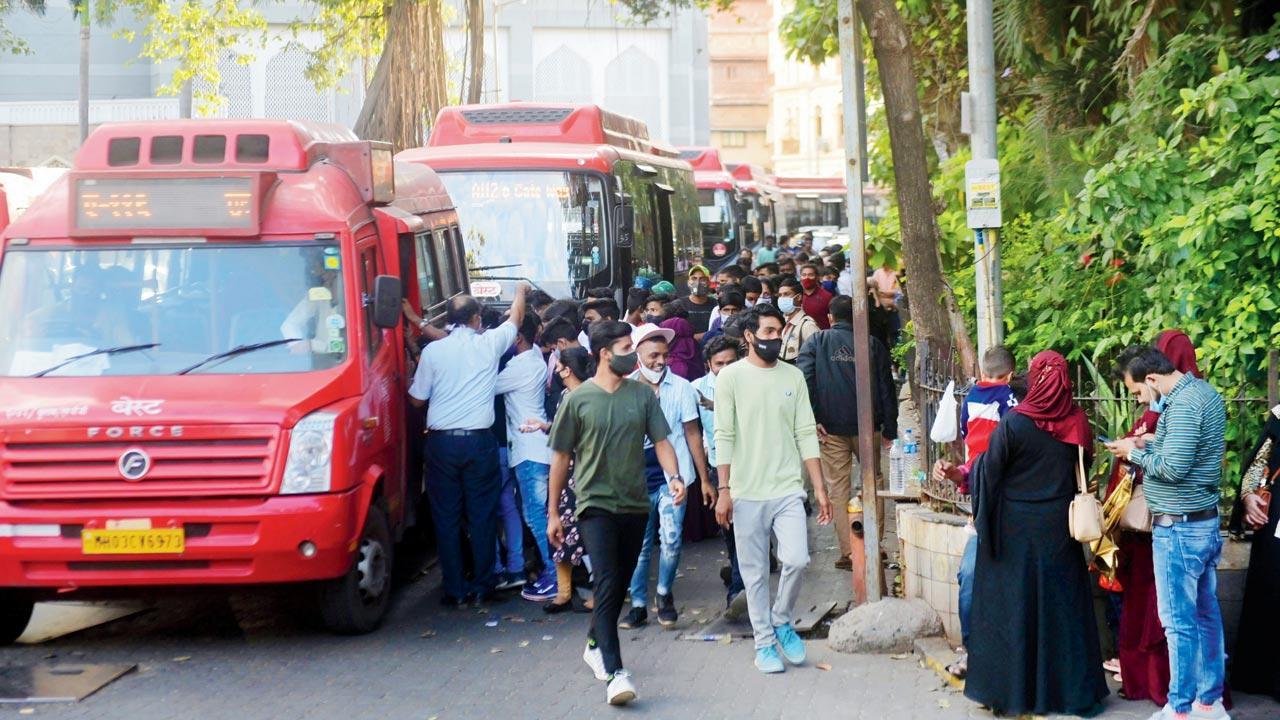 Following the protest by BEST contract employees over non-payment of salaries, BEST trade unions on Tuesday said that they have demanded for their regularisation. "We have charted a seven-point agenda for contract bus drivers and workers. They should be absorbed in regular service, and till the time that is done they should be given similar wages as that of permanent employees," said Shashank Sharad Rao, convener, BEST Workers Joint Action Committee.
He added, "They should be given timely wages and the BEST undertaking should stop penalising workers for the smallest of errors. We will gather and protest over this on May 6 at Wadala bus depot."
Currently, three companies—Hansa City Bus Service Private Limited, SMT ATPL Associates (Daga Group) and MP Group—have been running operations of wet-leased buses in Mumbai on behalf of the BEST Undertaking. These services were affected for two consecutive days last week as around 200 drivers of these buses at Bandra, Vikhroli and Wadala depots refused to work citing the non-payment of salaries for three months.
BEST committee member and union leader Suhas Samant had intervened and resolved the issue temporarily at that moment.
While BEST did not comment on the issue, officials said that the private bus contractors have been issued a warning for last week's strike so that there is no repeat. They added that action would be initiated against the contractor for not providing services as per the terms and conditions of the contract.
3
No. of firms that run wet-leased buses for BEST