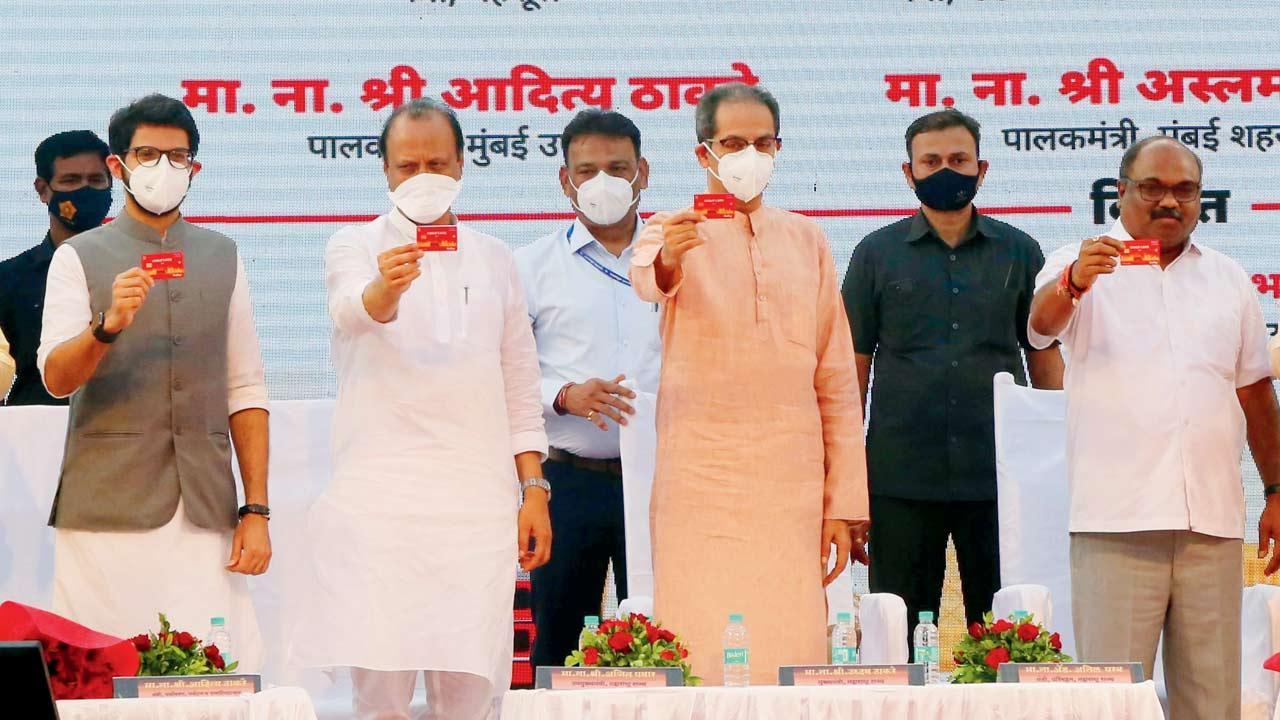 The BEST undertaking will soon launch a bus premium service for Mumbaikars, Chief Minister Uddhav Thackeray announced on Monday. Thackeray was speaking at an event to launch the National Common Mobility Card (NCMC) at the BEST Colaba headquarters.
Elaborating on the premium service, BEST general manager Lokesh Chandra said, "The premium service will have a fleet of 1,000 swank exclusive app buses, where passengers will be able to reserve seats and track them. These buses will move from point to point and at good frequency. The plan is in the final stages and will be launched for the public by year-end." If successful, these app-based buses will give a tough competition to private bus apps.
With the launch of NCMC, the BEST undertaking became the first transport company in the country to get the system. Thackeray announced that all students, including those from private schools, will soon be given bus concessions. He also transferred a sum of R433 crore — gratuity of employees — digitally to its employees at the function, at the click of a button.
"We have several lifelines in this city but I will say BEST undertaking is the true lifeline of this city, as it has not stopped in any crisis, not even Covid-19," Mumbai Guardian Minister Aaditya Thackeray said. "BEST will be able to convert its fleet of buses to electric by 2025," Aaditya Thackeray said.
"At 60 paise per km, BEST Mumbai was the cheapest public transport bus service in the world. BEST now has about 386 electric buses. We have plans to take the fleet to 10,000 buses and a new set of electric buses will start arriving by August 2022. The Chalo app has been able to track buses, leading to savings of 1 lakh productive days. In fact, the number of passengers on BEST has gone up not just to pre-Covid-19 times, but exceeded those numbers," Chandra said.
The NCMC can be used on multiple transport bodies across the country and even at eateries. The NCMC is an inter-operable transport card conceived by the Union Ministry of Housing and Urban Affairs, launched on March 4, 2019. The card is in use on the Airport Express line of Delhi, Chennai, Hyderabad, Bengaluru and Ahmedabad Metro with about 7.1 lakh online transactions made by NCMC holders till November 2021.
The transport card enables the user to pay for travel, toll duties (toll tax), retail shopping, and money withdrawal. It is an indigenously made product and part of the Make In India project. It was first conceptualised in 2006 as part of the National Urban Transport Policy (NUTP).